Tyco BMW Superbike rider Dan Kneen died in a crash during Wednesday evening's practice session for the Isle of Man Tourist Trophy, reports Autosport. Kneen was 30 years old, a local to the Isle of Man and had been racing in Isle of Man events since 2008.

Kneen lost control of his BMW and crashed on his first lap of the 37-mile Mountain Course near Churchtown Wednesday evening. He died at the scene of the crash. A tree also caught fire in the incident, forcing fire crews to respond, according to IOM Today. The session was red flagged and later cancelled as a result.

The Isle of Man TT organizers released the following statement following Kneen's crash:

ACU Events Ltd regrets to confirm that Dan Kneen, 30, from Onchan in the Isle of Man died this evening following injuries sustained during the Superbike qualifying session on the Isle of Man.

Dan had an accident at Churchtown on the first lap of the session and died at the scene of the incident.

Dan made his mountain course debut at the Manx Grand Prix in 2008 and won an unprecedented three races – the Junior, the Newcomers C and the Ultra Lightweight MGP Races.

He achieved his first TT podium in last year's Superstock Race, finishing third in the Superstock TT Race. He has a fastest official lap of 130.347mph which he set in last year's Superstock Race and recorded a lap of 132.258mph (17:06.994) in last night's Superbike qualifying session.

ACU Events Ltd wishes to pass on their deepest sympathy to Dan's partner Leanne, his family and his many friends in the road racing community and beyond.
G/O Media may get a commission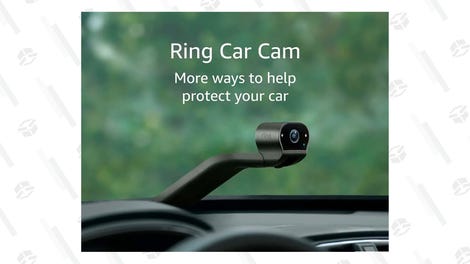 A course car responding to Kneen's incident collided with another rider, notes Autosport. That rider, who has not been named by the race organizers, was then airlifted to a nearby hospital. No update on his condition has been given.