It's difficult not to notice that large lumbering SUVs are hulking around in larger numbers than ever before. Americans have been ditching the sedan, hatchback, and wagon markets for larger crossovers with a "higher seating position" for quite a while now. Wagons are still a very small part of the market—less than 2%—but experienced double-digit growth over the last five years, and that's a very good thing. Wagon buyers tend to be wealthier folks too, according to this report by Bloomberg.
Over 200,000 Americans drove off the lot in 2018 behind the wheel of a longroof, representing a 29% increase over the segment's performance in 2013. Considering a good wagon generally provides a lower center of gravity, better fuel economy, and one could argue better design while still providing much the same utility and cargo capacity, the wagon makes a lot of sense for many American new car buyers.
While subcompacts, sports cars, sedans of all sizes, and large SUVs experienced sales declines in 2018 as compared to 5 years earlier, wagons joined compact crossovers and pickup trucks as the only upward moving categories. U.S. car buying trends are changing rapidly, but this may be the first crack in the foundation of the SUV takeover. 
I argue many of these points myself, as my wife and I recently purchased the Rioja Red Buick Regal TourX shown above. The Buick has served quite nicely, having racked up over 6000 miles in our first month of ownership. It was the perfect car for a cross-country road trip from our home-base in Nevada to our hometown in Michigan for the holidays. We fit all of our Christmas gifts, luggage for two weeks, and two hefty basset hounds in the back with plenty of leg room up front left over for 32 hours of driving in comfort. All the while returning 32 miles per gallon on the highway at sustained 80 mph speeds. Wagons are good.
G/O Media may get a commission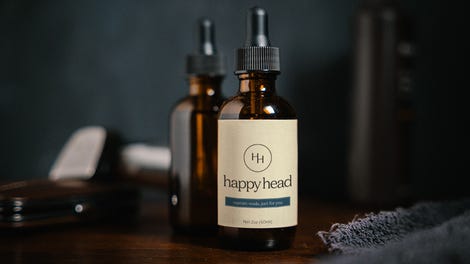 It's 100% Tom's fault, by the way.
So why did wagons go away in the first place? Bloomberg calls it a self-fulfilling prophecy.
Sure, Americans cooled on station wagons, but sales also swooned because companies stopped making them. It's the same feedback loop of confirmation bias that perpetually bedevils the car business. Recently, wagon sales have increased in part because there's more to choose from. Fancy that.

Premium brands continue to offer wagons as their wealthier clientele prefers them to large SUVs. Porsche has the Panamera Sport Turismo, Volvo has the V90 and V60, and Jaguar has the XF Sportbrake. All of these are more attractive and offer more utility than their sedan counterparts.
According to sources at Mercedes-Benz, its most affluent customers opt for the E-class Estate. And they pay in cash.
Maybe the box back longroofs aren't dead just yet. Here's hoping for an even stronger 2019.