Here's some more exhausting garbage about women in motorsport to ruin your day: organizers are still trying to make that ridiculous all-women Formula One series happen in 2019. They've scrapped the goofy "SHE Championship" name, but it's still the same infuriating, patronizing idea that no one really needs.

The series plans to run a short, six-race schedule in the summer, with five races in Europe and one in America, reports ESPN. The champion will be promised a Formula One test drive, as they're presenting this idea as a way to get more women into Formula One. The proposal obtained by Jalopnik several months ago claimed that the costs of participation will be fully funded by the series.

Yet as we've noted before, few will see this as a fair way to get more women into racing's highest level. They'll see it for what it is: an alternate, less competitive path for women just to get a test drive. Worse yet, its very concept implies that these yahoos believe that women can't compete on the same level as men and under the same circumstances.

Ex-Formula One development driver Carmen Jordá—one of the few women who has spoken in favor of this bad idea—even admitted as such, telling ESPN:

I believe a women's F1 championship would give us the chance to achieve our dreams and compete on an equal footing — as in other sports. One day it will happen and it is the right thing to do.
They think because we are driving a car we are on the same level as men which is completely not true because we will never be the same as them. I have had to fight through many things to get to the top of this sport, just because I am a woman, and that is not fair.
G/O Media may get a commission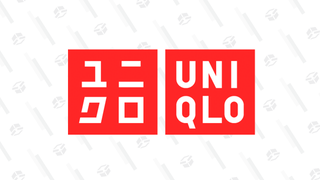 Year-round basics
Uniqlo Summer Sale
This is defeatist nonsense, as let's be honest here: Jordá just isn't very good. She hasn't won a feeder series championship, and barely cracked the podium in Formula 3. When you're up against 24 Hours of Le Mans winners and GP2 champions for a coveted F1 seat, no duh you will face an incredible uphill battle.

Motorsport is one of the few sports where men and women compete alongside each other, and results alone should be what matters. This series' promised test drive won't ultimately change much, as you're not going to get very far beyond a token test (or Jordá's development role, for that matter) if you haven't demonstrated that you can beat the dudes who are also trying out for F1 seats. You can only prove that by racing them in the same series.

Worse yet, they're still promoting this idea with completely unrealistic expectations, as ESPN notes:

The London-based company behind the project are believed to carry the financial muscle required to get the landmark proposal off the ground — and its ambitious organisers expect the championship to be second only to Formula One as the biggest international motor racing series within three years of its launch.
We've debunked this claim before, but one does not merely start up a championship and have it become second to F1 practically overnight, especially with a single-gender focus and a short summer schedule. Other women's sports leagues only get a fraction of the attention (and thus, funding) compared to their all-male counterparts.

As for the schedule, IndyCar has been heavily criticized in recent years for having a too-long off-season, which makes it too easy to forget. That's a series with over a century worth of history and one of the most famous races in the world on the schedule. How on earth does this women's F1 series expect a summer-only calendar to work out?
The much newer Formula E series might be be a closer analogy, and even it has struggled to find an audience despite having a longer, spread out schedule and loads of manufacturer support.

Then again, they're already under-delivering on some of their earlier overblown promises. An exhibition race and testing planned for this year didn't happen, and they're now targeting 2019 for their first race. A series spokesperson told ESPN:

There will be no announcement for a number of months as we are undertaking a lot of research and completing our strategy. Starting something from scratch takes an enormous amount of time to get right.

Here's a thought on getting this right: how about permanently delaying the idea of a women-only series into oblivion and using this funding to sponsor women drivers in established series instead? Let women prove they can win against their competition in series like Formula 2, Formula 3, or Indy Lights. If you want women in the main F1 show, that's the only way to do it fairly.
To their credit, ESPN notes that the series has been speaking with a number of women in racing, whose concerns forced them to pull back from calling it "SHE Championship." But they need to listen further, as the numbers who believe this will cause more harm than anything are right. It's hard enough for women in racing to feel welcome and accepted as it is—we don't need to be told to stick to our "own" series, thanks.