There's a 1956 Aston Martin DB 2/4 Mark II drophead coupe for sale on eBay right now, and if the fact that it's a 1956 Aston Martin DB 2/4 Mark II drophead coupe isn't cool enough for you, there's something that is. Stephen freaking Hawking rode in it!
I spoke with Professor Simon Maddrell, who inherited the car when his father — who had owned it since 1960 — died in 1968. He says he drove it a bunch before moving to the Isle of Man in 1978, then didn't drive it much because the Isle of Man is a way smaller island than is Britain.
One summer in the late '70s, Stephen Hawking had a fellowship at Cambridge University and stayed in the village where Prof. Maddrell was living. So he had the privilege of driving Prof. Hawking to work every day, roof down with his crutches jutting out of the rear parcel shelf (that was back before the wheelchair days), going 100 mph. Now picture the professor "yelling" 'Whoo hooo!' in his trademark computer voice, and you can imagine what it would have been like.
Ok, Prof. Hawking didn't really yell a digitized "Whoo hoo!" when Prof. Maddrell dropped the hammer (he didn't get the speech synthesizer until 1985), but Maddrell said his super genius passenger did smile quite a lot when they got going. Hopefully they addressed one another as Professor a lot, too, because why else would you go through all the trouble to become a professor?
G/O Media may get a commission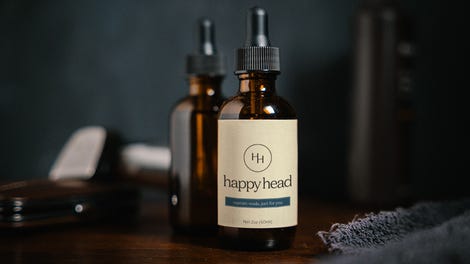 Prof. Maddrell also said that his father used to race MGs at Brooklands back in the '20s. That's why he bought an Aston Martin toward the end of his life — so that he could overtake MGs in third gear, and Jaguars in top gear.
But owning this piece of history will cost you. The seller says the body and interior aren't exactly shipshape and in Bristol fashion, but its 3.0-liter engine, as well as its brakes and steering, have been rebuilt. Add to that the fact that it's one of only 16 built (one of 10 right-hand drive cars, if you want to get all concourse nitpicky), and you can see why the asking price is a stiff $266,000.
Photo credit: eBay