A SpaceX Falcon 9 rocket reportedly exploded on the launch pad in Cape Canaveral, Florida.

NASA confirmed to AP that SpaceX was conducting a test firing of the unmanned rocket when the explosion happened at Cape Canaveral Air Force Station. The test was, in essence, a dress rehearsal for the launch scheduled for September 3, which will launch the Amos 6 communications satellite for Israel's Spacecom.
Falcon 9 is a two-stage rocket that was designed and made by SpaceX for the purpose of transporting satellites and the Dragon spacecraft safely and reliably into orbit.
It's unclear if anyone was near the launch pad site at the time of the explosion; however, no one was injured.
From the launch schedule:
Launch window: 0700-0900 GMT (3:00-5:00 a.m. EDT)

Launch site: SLC-40, Cape Canaveral Air Force Station, Florida

A SpaceX Falcon 9 rocket will launch the Amos 6 communications satellite for Spacecom of Israel. Amos 6 will provide communications and broadcast services over a coverage area stretching from the U.S. Coast to Europe, Africa and the Middle East. Amos 6 will also support the Israeli government's satellite communications needs. Delayed from 3rd quarter of 2015, 1st quarter of 2016, May and July. [Aug. 17]
G/O Media may get a commission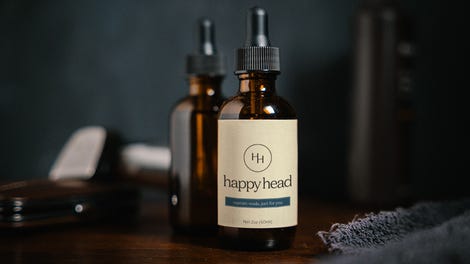 This post is being updated.
UPDATE 10:35 a.m. Eastern: AP reports that the explosion happened shortly after 9 a.m., and that further details are not yet available.

From the story:
NASA — SpaceX's major customer — said the explosion occurred at Launch Complex 40 at the Air Force station, and Kennedy emergency staff was on standby. At the same time, personnel were monitoring the air for any toxic fumes.

The initial blast sounded like lightning, but was followed by the sounds of more explosions. SpaceX is one of two companies shipping supplies to the space station for NASA. It's also working on a crew capsule to ferry station U.S. astronauts; that first flight was supposed to come as early as next year.

Two NASA astronauts were conducting a spacewalk 250 miles up, outside the International Space Station, when the explosion occurred. Mission Control did not immediately advise them of the accident.
It has been confirmed that the Israeli Amos 6 satellite was lost in the explosion. The satellite was supposed to bring internet to underserved parts of Africa. It was valued at $195 million.
UPDATE 10:54 a.m. Eastern: SpaceX has issued a statement via Twitter:
SpaceX can confirm that in preparation for today's standard pre-launch static fire test, there was an anomaly on the pad resulting in the loss of the vehicle and its payload. Per standard procedure, the pad was clear and there were no injuries.