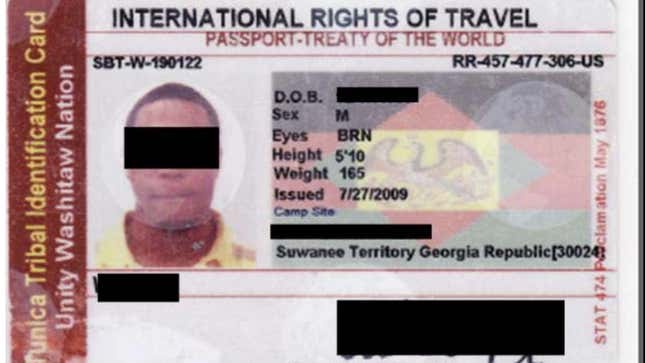 You may have heard the term sovereign citizens popping up occasionally in the news and wondered, what's that all about? Well, it's a conspiracy theory, a way of life, a right-wing grift and a pain in the ass for everyone trying to have a society around them—all at once.
Sovereign citizens are a varied bunch. It's less an organization or ideology and more of a pick-your-adventure collection of philosophies all with the same idea: That the federal government isn't real (and hasn't been for years) and that shouting fake legal mumbo jumbo can you get out of everything from parking tickets to paying your taxes.
Since police most often make contact with citizens, sovereign and regular, via traffic stops, the philosophy has a great deal of bullshit surrounding cars, traffic and interacting with police during these stops. I've rounded up some of the sovereign citizen movement's more bizarre claims, and debunked each of them here.
Will it make a difference in how SCs think? Nope! But you may find this informative or, at the very least, fascinating, as I do. Just know one thing before you try any of these tactics: They do not work. In nearly 50 years, they have never worked.
But before we dive into the various tactics of a sovereign citizen during a traffic stop, we should define exactly who they are and what they generally believe.