My life changed this morning when I discovered for the first time that a brilliant two-stroke, 4x4 Kei Car is actually available on America's very own Craigslist. It's called the Suzuki Jimny LJ20, and I've found multiple examples online that I'm having a hard time resisting. Please help?
How is it possible for a vehicle of such beauty to have tiptoed onto Craigslist right under my nose? I don't know the answer to that, but I do know that I'm an idiot for not having at least a dozen of these two-stroke, 359cc Suzuki Jimny LJ20s in my garage.
What more could I want from an off-roader? The thing's got solid axles front and rear, a two-speed transfer case, a four-speed manual transmission, a 28-horsepower two-stroke two-cylinder engine, and body-on-frame construction.
Most importantly, the LJ20 is a Kei Car, meaning it's ridiculously tiny—perfect for getting between tight off-road obstacles. The total length is about 126 inches, width is only 51 inches, and curb weight is a staggeringly low 1,400 pounds. That's over 800 pounds lighter than a Willys CJ-2A!

G/O Media may get a commission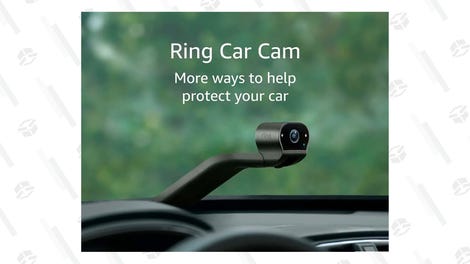 To add to the LJ20's perfection is the fact that the accessory drive-mounted generator doubles as the starter. And even if that breaks, well, you can just do this:
Sadly, the LJ20 is not air-cooled like the first-gen Jimny LJ10, or the prototype on which it was based, the Hopestar ON360 (which used the engine out of a Mitsubishi Minica). But hey, liquid cooling means the LJ20 got more power and a more effective heater. Just look at this thing tucked right between the trans tunnel and the dashboard:
That LJ20V (V is for hard top "van") in the top photo isn't the only one I've come across on Craigslist, because apparently these early 1970s LJ20s were imported to the U.S. by an outfit called International Equipment Company. Sure, there weren't a lot brought over to America, but in a cursory Craigslist search, I spotted no fewer than four of them. Here's a look at the pink one whose heater you see above:
Then here's another LJ20V in Wisconsin:
And a sexy yellow soft-top LJ20O ("o" stands for "open") in Oregon:

And here's more LJ20O goodness in Nashville:

You can pick these babies up for about two grand, and if there were one closer to me, I'd be very tempted. Hell, these are all hundreds of miles from my place in Michigan, and I'm still tempted by all of that beautiful two-stroke, Kei Car goodness.