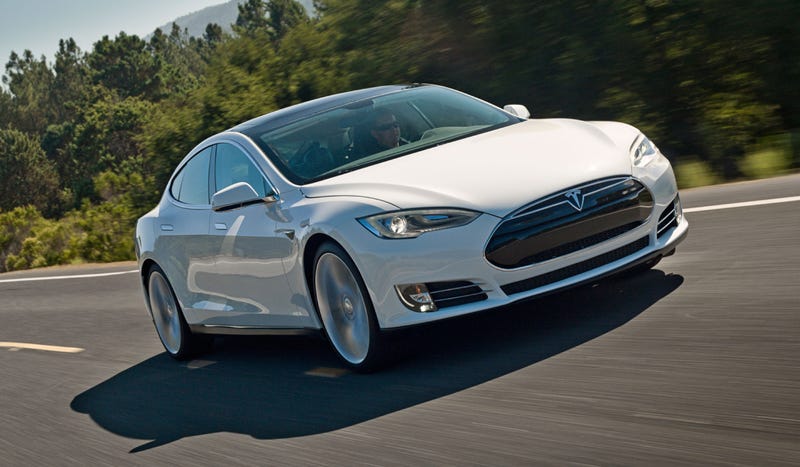 In one of the most fitting product tie-ins I've seen in racing, Go Puck CEO Blake Fuller plans to race the first Tesla Model S up Pikes Peak this June, reports Road & Track. Fuller aims to beat the Electric Production record of 13 minutes, and has cleverly modded the Model S battery pack in hopes of doing so.

Fuller has made his car's battery pack 80 percent lighter than that in a stock Model S, per Road & Track. This would bring the weight of the battery pack down from about 1,300 lbs to just around 300 lbs.

Go Puck, of course, is the manufacturer of battery packs for things like GoPros and cell phones, so it just feels right that Fuller's Model S batteries have been tweaked from stock.

Fuller's car won't be the first Tesla to climb all 4,270 feet in elevation, as a Tesla Roadster made the climb in 2014. However, it will certainly be interesting to see the additional lightness will help the big Model S handle better on Pikes Peak's 156 turns.
The Pikes Peak International Hill Climb runs on June 26. It's always a delight, as you'll see everything from this Model S to rally cars to big semi trucks modified for racing tackling one of racing's most infamous mountains. In other words, I'm surprised no one's tried a Model S sooner.