Recently, we told the tale of a man who achieved a lifelong dream of buying a Maserati, only to have it break again... again, and again, forever, causing him to wonder whether he'd be able to feed his children or keep the lights on. But a kind soul on the internet came to the rescue with a simple fix.
That man, who asked to be called only by his first name, Josh, put his 2004 Maserati Coupe on Craigslist recently as a "beautiful Italian paperweight." He offered it as someone's next "chariot to Hell (or bankruptcy)" because of all the trouble it had caused him.
It was about the most honest ad you could ever imagine, in which Josh warned anyone not to drive the car because it would bewitch them with its evil, enticing trance. Here's an excerpt for you, emphasis ours:
I do not exaggerate when I say that this car has been in the shop HALF the time I have owned it. In the last 6 months, I have put ELEVEN THOUSAND DOLLARS into it in parts and labor and the thing still isn't right.

I'm not rich. I'm just an average dude that always wanted a Maserati. Since I was a kid I lusted after those Italian curves and exhaust note. Now my own kids come to me and ask me why there's no food to eat and the electricity has been turned off and I have to tell them it's because Daddy's car is sick again.

This car has a new clutch, new clutch actuator, position sensor, F1 pump and relay, gear selector switch (a 2k SWITCH) new tie rods and new tires. It has the miraculous F1 transmission. As in if it works, it is a miracle. It is also seemingly inhabited by evil spirits.

The voodoo priests at the Maserati dealer insist it's fixed. But it's not. And I've seen their facility. There's no tools, just an altar to Alejandro DeTomaso where they place the still beating hearts and smoking wallets of Maserati owners and ask for a vision of what the @#$$ is wrong with their clients' cars.
G/O Media may get a commission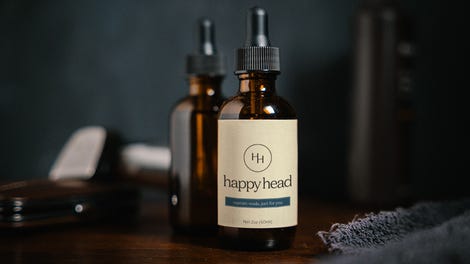 A few days later Josh reached out to Jalopnik, introducing himself as "the owner of the car in this ad and the author of the literary classic known as Beautiful Italian Paperweight." Jalopnik confirmed that he was the poster of the original Craigslist ad.
Josh said he got hundreds of emails after his woes made it to Jalopnik—some feeling sorry for him, others telling him he deserved such misery for buying the vehicle.
But there was one email in particular. It was from a person who told Josh he's been a Ferrari and Maserati technician for years, offering to help him figure out what was wrong with the thing.
"He very generously offered to help me," Josh said in an email to Jalopnik. "I didn't ask, he just offered. If I could get the car up to him, he said, he was sure he could diagnose the problem."
So, Josh said, he decided to give it another shot. He said the dealer that had been working on his car stopped returning calls and emails, and that an independent shop "had washed its metaphorical hands of [his] car entirely."
Once again, Josh described to a technician what the car was doing.
"Turns out, I didn't even have to bring the car to him," said Josh, whose Coupe has an electrohydraulic manual transmission that uses an automated clutch rather than a regular manual. "He diagnosed the problem via email from my description.
"He was sure the clutch hadn't been bedded in properly when they installed it, causing all kind of freaky shifting issues. He suggested I take it out for what he called the 'Italian tuneup.'"
An Italian tuneup, put simply, means driving the car hard and roughing it up until the clutch gets broken in.
"And it worked," said Josh, who added that the technician refused payment for taking the time to help him sort the problem out. "No more weird shifting problems, no stalling at stop lights trying to engage the trans. No more check engine lights or CC lights on the dash. It runs and drives like it was meant to."
The technician who helped Josh solve his woes, Andrew McEachern, told Jalopnik he has years of wrenching experience, "particularly on Italian brands," and said he'd send over some of his credentials as a certified Maserati and Ferrari technician after work. (Update: He did, and has many Ferrari and Maserati technician certifications.) McEachern said he put himself in Josh's shoes after reading the ad, and decided to help.
"I'm far from a millionaire," he told Jalopnik via email. "And if I dropped that kind of money on my dream car, only to have it turn into a financial nightmare, I'd be really let down by the brand. I felt compelled to contact him, and just get some more info on his mechanical issues.
"I can't tell you how many [Ferraris and Maseratis] I've diagnosed over the phone or email. After wrenching on them daily, you really do learn them and how they drive and act on a much deeper level."
Jalopnik called a staff acquaintance with Maserati experience to ask about the advice of driving the car hard as such an easy fix for Josh's demons. He said, almost immediately, "they don't call it an Italian tuneup for nothing." The Italian tuneup is also known to work on more than just Italian cars, of course.
"I can't tell you how many cars we fixed by redlining the shit out of them," he told Jalopnik over the phone, adding that Maseratis could be finicky and that the Coupe's Formula One-style transmission was particularly tricky to drive.
But finicky this Coupe is not—not now, at least.
Josh has already taken the Craigslist ad down, because he's decided to keep the car now that he can drive it and keep his children fed at the same time. His kids like the Coupe a little better now that it's not sick all the time, Josh said, and the car is "actually a blast to drive when it's right."
And thus came a happy ending to Josh's nightmare, described in such literary excellence that it deserved to soar far past Craigslist in the first place. Josh said he's glad we all enjoyed the story, at least.