Well, that sure happened quick: someone is already going to sell their violently purple, 800-horsepower Aston Martin Vulcan at the Mecum Monterey Auction in August.
You'll remember the Vulcan as Aston's super-limited edition, track-only, 7.0-liter V12 beast. The thing has chest hair, I swear. Only 24 were made, and this Joker-approved one is #11.
Usually, when a boutique car manufacturer creates an exclusive model such as the Vulcan, it also doesn't want the buyer to flip it right away and make a profit. We reached out to Aston Martin, asking if this is a manufacturer-approved sale. In an email, Aston Martin responded, "Simple answer—if our customers choose to sell their cars then that is entirely their choice."

So there you have it. The Vulcans started at a modest $2.3 million in the U.S., but then the first Vulcan in the U.S. saw a $1.1 million-dollar additional fee tacked on top.
G/O Media may get a commission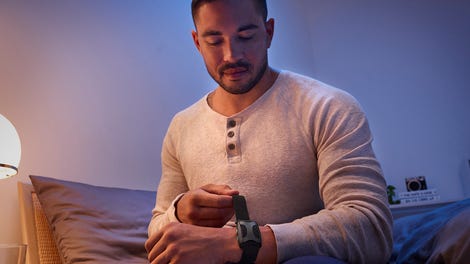 That was from a dealer. #11 will head to auction, where it could go for lower or much, much higher than that.

Start saving, folks. You have a little time. The Mecum Monterey Auction occurs August 18th to 20th.