Dear Guangzhou Automobile Group,
Hey guys. It's me, P. George. We met yesterday when my Jalopnik colleagues and I stopped by your display at the Detroit Auto Show to poke around under the hood of your Trumpchi sedan. (I was the handsome one, if that helps you remember.)
Let me start by saying that I like you guys a lot, and I'm fascinated by the Chinese auto industry as a whole. I think you're scrappy, and it's incredibly interesting to watch you grow from the ground up with the goal of one day competing on the world stage. That's pretty admirable. You showcased some truly interesting cars at the Detroit show, even if they aren't onsale in the U.S. (Yet, anyway.)
Having said all that, I'd like to help you out, like we did yesterday when we checked out the Trumpchi and informed a few of your extremely friendly company reps that "sackbut" is almost certainly not the word you wanted to display on its windshield. We weren't trying to make fun of you or be mean — many manufacturers have issues when entering a market that doesn't speak their native tongue.
I grabbed a couple of your spec sheets on the way out, and I wanted to let you know that they have a few missteps that we native English speakers find really comical as well. Instead of keeping the company totally within China, which is commendable, I would advise you to branch out and hire an American, British or Australian person who can copy edit these things properly for every market.
G/O Media may get a commission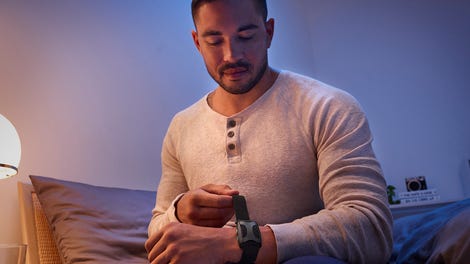 Here are some examples from the Trumpchi sedan's spec sheet that we may find a bit clunky, even funny:
"European Racing Car Suspension System" — Yeah, unless you lifted it off a Lotus 79, I don't think you should call it a "racing car suspension." Just say "European-style sport suspension." It's total bullshit, but the Americans, Japanese and Koreans use it all the time and it seems to sell cars.
"Sturdily Stable" or "Steadily Driving Performance at High-Speed" — Not wrong, just awkward. "Stable at highway speeds" works much better.
"Can Sensitive Integral Transmission" — Not sure what you were going for here, but it sounds important.
"Bionics Leather Seats" — I think you meant "power seats," but now I really wish bionic seats were a thing.
"Maturity Suspension System" — Sounds like something that belongs on an old Cadillac DeVille.
"6 Gear Shift Mode of Transmission" — Just say "6-Speed Automatic Transmission."
"Driving Speed Inductive Door" — Um... I got nothing for this one. Is that even a thing?
"Integral Electrical Controll (sic) Wing Mirror with Turnning (sic) Indicator" — Watch your spelling, guys! "Wing mirror" doesn't really make sense to us. I think you meant to say "rear-view mirror."
"Material of Panels (Fabric)" — "Cloth seats." Done.
"Lamp of Sleeve" — I have no idea what this means.
"Interior Lamp Lingering Function" — "Auto-dimming interior light" works much better.
"Grainy Gearshift Levers" — This one took me a while, but I think you meant to say "Wood Grain Gearshift Knob." I think.
"Anti-squeeze Driver Window" — You guys used "anti-squeeze" a lot, not sure where you're going with it.
"One-touch Auto-down Feature Driver Window" — Just say "Automatic Power Windows."
"DVD + Touching Screen" — "Touch screen," not "touching screen."

There's a couple on the Trumpchi GS5 brochure too. That one had fewer outlandish phrases, but it could also use some overall tightening.
"Intelligence Combination Instrument" — I'm not entirely certain what that is.
"Key-Fob Remote Keyless Entry with Folding Shank" — Unless you're taking it to prison with you, that's not the word you want to use here. "Flip Key" sounds much nicer and less murder-y.
I truly hope you find my suggestions beneficial. I offer them in the international spirit of cooperation and friendship. You're probably making the same kinds of unintentional missteps that any foreign automaker made when they entered a new market, and look where they are now. I have no doubt that one day, I'll be seeing Chinese car literature that's perfectly polished.
Also, you own a ton of my country's debt, so I'm trying to butter you up a little bit. Please do not crush us someday.
Sincerely,
—P. George