What you're looking at is a 1994 SVT Mustang Cobra that's swapped the usual Ford V8 for an 8.0-liter V10 from a Dodge Viper and a set of twin ball-bearing T-76 turbos.
Whether it's a Ferrari-powered Nash Rambler or a small-block Chevy powered Porsche 356, we love us some bastardized motor swap action at Jalopnik.


G/O Media may get a commission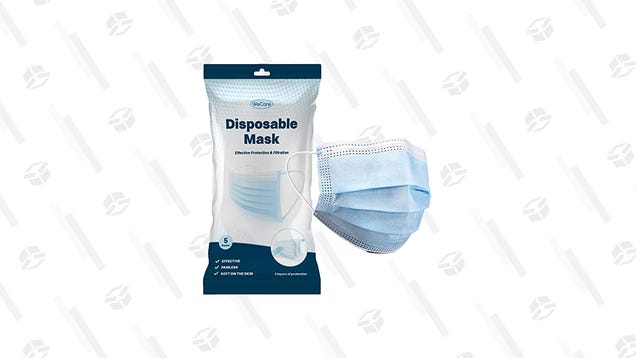 WeCare Disposable Masks With Elastic Earloops- 5 Pack
What you're looking at is a 1994 SVT Mustang Cobra with a pretty unusual swap and one that gets us pretty excited. TurboForums.com member Cobra Scott, decided that he needed something a little more potent than the Cobra motor, something with a little more venom (we had to) and instead of swapping in another Ford mill, he grabbed an 8.0-liter V10 out of a Viper and put it to good use. While this would have been good enough for most, a set of twin ball-bearing T-76 turbos were added to the mix to, you know, be even more badasp (we promise we'll stop). To make the V10 fit, the firewall was pushed back ten inches and Cobra Scott had to make a custom fabricated k-member, control arms and transmission mounts as well as numerous other odds and ends. Given the higher power (and weight), Cobra Scott added a 10-point roll cage, Alcon 4-piston calipers with 14-inch rotors, upgraded coilover suspension with Tokico Illumas, Forgeline SSP3 wheels with BFG G-Force KDW tires. Not only will this Mustang be fast, it'll handle too.
While this build isn't yet fully complete (Cobra Scott has been building over the past two years by himself), we had to show you what could be one of the coolest Mustang projects we've seen in a long time.
[via MustangBlog]