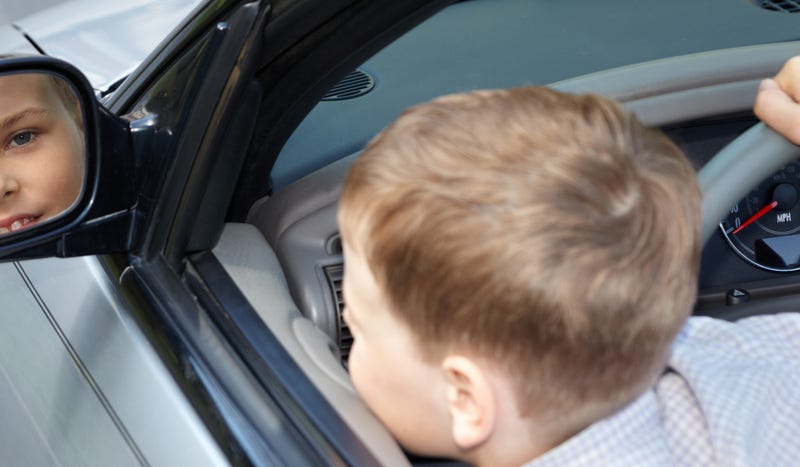 There was nothing I wanted to do more than drive when I was but a wee lad. I dreamt of stealing a car and going for a ride, but I never actually did it. I guess I don't have the same cojones as this six-year old from Michigan.
The boy took his family's Ford Taurus Wagon out for a ride early yesterday morning because he wanted to go back to the Chinese restaurant where they ate the night before. I know how he feels, General Tso's Chicken will do that to a man.
His journey ended after three miles, when two other drivers noticed that, "hey, that's a freaking six year old driving a car really badly" and got him to stop.
When the cops arrived, he told them he was going to get Chinese food and to the dealer to get the car fixed. He apparently hit a sign on his street and damaged the bumper. He actually blamed his dad for it.
Since it was 7:30 on Sunday morning, the police woke his dad up and got him to come pick up his adventurous son. No charges have been filed against the kid, but I think the only things he could really be charged with would be driving a wagon (win) and trying to make necessary automotive repairs (also good).
Photo Credit: Shutterstock