Racing is for the rich. Or the smart. Right? Wrong. Here's six ways to get you on a track for 500 bucks or less.
You know we're big fans of 24 Hours of LeMons, the endurance race for $500 cars. At least, they start as $500 cars.
Once you add a pro roll cage, racing seat, some safety gear and a decent set of tires, it really rings in at closer to $2500.
Divide that by 5 drivers and, bingo, $500. Try not to plow the thing into a Camry decorated as a pink Batmobile and you can run the thing again. You can't race wheel-to-wheel for less.
G/O Media may get a commission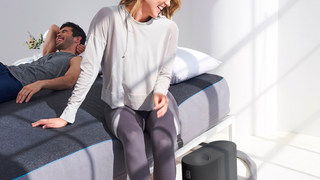 Eight Sleep Pod Cover
Cost: $500
Autocross
It's not wheel-to-wheel racing, but it will get your blood flowing. All you need is a car and a parking lot. The events are usually staged by the SCCA, local Porsche club and local BMW club among others.
A lot of times, they'll even let you lend a helmet. (But do really want to stick your head in someone else's helmet. Cough up a couple hundred for a helmet and you're still way under budget.)
Cost: $50
Go-karts aren't just for kids. The serious high-end shifter carts run on road courses and hit 120 miles per hour. Can you do that for $500? Er, no. But you can get into the sport with a used 4-cycle racing kart for $500 easy. Nice thing is, no trailer required.
Don't forget about dirt track karts. Chances are there's a go-kart dirt track near you. These karts are even cheaper and you'll spend the rest of the week wiping the smile (and the mud) off your face.
Cost: $500 or less
Stay with me here. This country cousin to go-kart dirt track racing is pretty serious business. Aluminum flywheels, port and polished flathead engines, the top classes hit 65 miles per hour.
To keep costs down they have several heavily regulated spec classes where you can be competitive for $2-300. And remember it's open-wheel racing. If you can't drive you'll be upside down.
Cost: $200
Drag Racing
Can that heap you drive make it a quarter of a mile? How about an eighth? Then you're ready to go drag racing. Unless your car is amazingly fast (quarter mile is 12 seconds or less), you won't need any additional safety equipment. You show up, you race.
Entry fees run from as low as $15 and, if you get lucky, you could walk away with a cash prize up to $1,000.
Cost: $15 (certainly you can swing that)
Drive Someone Else's Car
It doesn't get simpler than this. Show up with your helmet, leave when the checkers drop. But how do you do that for $500? Easy, racing school. With the economy in a slump, racing school is on sale coast-to-cost.
Ever wanted to do 10 laps in a Sprint Cup car? The going rate is less than $400. How about a session in a race-prepped Z06? I'm doing it next week for $175. No helmet, no suit, no license. Just show up on drive.
Cost: $175-500
Put your money where your mouth is. Five hundred bucks goes pretty far.
Photo Credit: Eduard Stelmakh / Shutterstock