The CH-53E Super Stallion is the Marines' big and battered workhorse. These tri-motored flying barns have seen continuous service in both Iraq and Afghanistan, and were involved in almost all of America's conflicts since they entered service in 1980. The USMC need a big ass new chopper, and the CH-53K "King Stallion" hopes to be just that.
The King Stallion (crappy name!) does share in the basic CH-53 design configuration, but really it's a brand new helicopter in the same manner as the F/A-18E/F Super Hornet is to the F/A-18A/C Hornet. Although the CH-53K is not a "game changing" weapon system, it does trump the CH-53E in the following ways:
Power: Her three jet turbine motors put out 7,500HP each, about 50% more than the CH-53E's engines. This extra power will allow for the CH-53K to lift heavier loads, over longer distances and will especially improve upon the CH-53E's already capable hot and high performance.
Speed: Cruise speed will be a whopping 170 kts for the King Stallion, compared to the already fast CH-53E which cruises at 150kts. Top-end for this beast will be an eye watering 200kts.
Heavy Lifting: The goal for the King Stallion is to carry a whopping 15 tons of crap slung externally below the aircraft for over 110 miles. This is a massive increase over the CH-53. The CH-53K's maximum gross weight will be close to 85,000lbs. This is over 10,000lbs more than the CH-53E it replaces although its outward dimensions are almost identical.
G/O Media may get a commission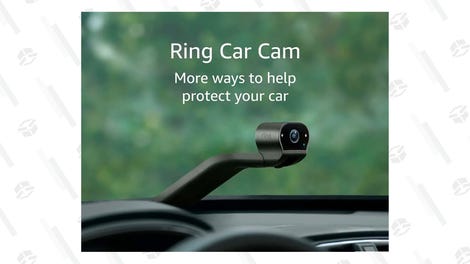 Structure: High strength composites were used for a large majority of the CH-53K's airfame construction instead of traditional steel and aluminum.
Controls: The CH-53K will have a state of the art "smart" glass cockpit, its engines will have a multi-channel Full Authority Digital Engine Control (FADEC) system, and its pilot's flight control inputs will be processed through a fully integrated fly-by-wire system.
Drivetrain: This monster packs a drivetrain that weighs in over 13,000lbs. Including its composite blades just the aircraft's drivetrain approaches the weight of an entire Russian Mi-8 Hip helicopter. The tail rotor alone has as much thrust as the main rotor on a S-76 medium weight helicopter.
Internal Capacity: The King Stallion will be over a foot wider than its predecessor and its cabin will have about 15% more volume. Probably the nicest thing about this bigger cabin space is that two full sized master pallets can now be carried internally. In the past, crews would have to break down a master pallet's contents and then repack it before the CH-53E could haul it to its final destination. Just this capability alone will greatly reduce manpower and increase sortie rates. Additionally, the "Kilo's" increased cabin width allows the CH-53K to haul a Humvee internally.
Weapon System Integration: The CH-53E has been very much a "work in progress" since its first flight, with FLIR turrets, gun mounts, communications systems, self defense countermeasures and other systems being lashed on over time. The King Stallion will have all these capabilities integrated into its original design, along with a trio of 50cal machine guns, and its design allows for easy additions of new systems in the future.
Visibility: The King Stallion's larger window-line and snub nose will offer enhanced situational awareness for its crews via better outward visibility when compared with the CH-53E.
Operating Costs: The Super Stallion is an extremely expensive aircraft to fly, with per-hour flight costs hitting well over $20k an hour and it takes over 40 man hours of maintenance per flight hour to keep an "Echo" running. The CH-53K, with its internal health monitoring system and modern sub-systems, is targeted to be less than half that per hour flight cost.
Although the CH-53K is progressing, it is also well behind schedule and the Marines need the aircraft yesterday. The CH-53E fleet is wearing out incredibly fast after so many years of hard use, especially in sandy and hot and high environments and the USMC has even pulled older airframes out of the boneyard to help fill its "heavy lift" chopper gap. With this in mind, there is growing concern that the CH-53K, which has not even flown yet, will not be ready in time before the Marine Corps starts having to retire their Super Stallions. Currently, the date for initial operational capability looks to be 2019, with full production beginning at the turn of the decade. The aircraft is slated to cost about $110M each with research and development costs rolled in.
There is no real new aircraft alternative to the CH-53K, and even with the meat clever that is the sequester looming overhead, the program seems secure, at least for now. If its costs continue to rise and its timeline continues to unravel further then talk of a CH-53E recapitalization (refurbishment and upgrade) may come to pass, at least for a portion of the Marine's 200 aircraft requirement. As less new aircraft are bought over a period of time the unit price increases. As the cost of each aircraft goes up the total buy has to decrease to remain within a program's set budget unless scarce funds can be diverted. This is what is called the procurement "death spiral" in Pentagon parlance, and every over-budget, behind schedule defense program is prone to it, including the "high-priority" CH-53K, albeit its fiscal and timeline issues seem tame compared to other major current weapons programs.
Let's hope the "King Stallion" can rapidly get back on track and prove to the American taxpayer and the warfighter that it is worthy of its crown.
Photo via Sikorsky.