Shots were fired early this afternoon near the baggage claim area at the Dallas Love Field airport after a police officer intervened when a man was assaulting a woman, according to news reports. Access to Love Field was shut down following the incident.

Witnesses said that the suspect was taunting police to "Shoot me, shoot me, I dare you!," according to WFAA reporter Jason Whitely.

One eyewitness took video of the incident from outside:

One car was damaged in the incident as well. [Update below: these windows were broken by the suspect.]

G/O Media may get a commission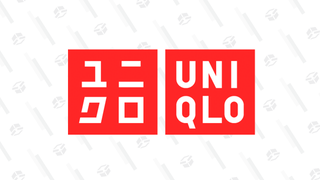 Year-round basics
Uniqlo Summer Sale
The officer who shot the suspect has been transported to the hospital, per WFAA reporter Rebecca Johnson. The Dallas Police Association confirmed that the officer was okay, however, the condition of the suspect is unknown at this time. Witnesses reported seeing one person on the ground to Fox 4 reporter Justin Waldrop. Waldrop later confirmed that only one officer was involved in the shooting.

The area has now been evacuated, and Love Field was shut down for a brief period after the incident. Gates were locked to secure the area, a large police presence of between 15-20 units is around the baggage claim area, and travelers reported delays due to the shutdown.
Love Field is a major hub for Southwest Airlines, who has released the following statement on the shooting:

Love Field reopened just after 2:30 p.m. local time, however, many flights were moved as a result:

UPDATE: Footage of the incident leading has been released by the Dallas Police.

The male suspect, identified by WFAA as Shawn Diamond, had some disagreement with the woman which led him to start hitting her car first with a large traffic cone, and then with rocks picked up from the nearby landscaping. Shortly afterwards, the police get involved to break up the dispute, and several shots are fired when the suspect charged at an officer with a rock.

Warning: graphic footage of incident is below.

The initial disagreement was between Diamond and his ex-girlfriend, who is the mother of his children, reports Fox News. Those children were not with them at the time. The woman and the officer intervening were not harmed in the incident.
This was not Diamond's first interaction with the police this week, reports WFAA. Diamond had driven from his home in Maryland to visit his ex-girlfriend in Dallas. Earlier this week, he was arrested and charged with criminal mischief after intentionally driving his car into trees following another dispute with his ex-girlfriend. She was taking him to the airport so he could return home following his release from jail.

[H/T K5ING for the update]