The Detroit Auto Show is always a lot of fun, but in this era of spy photos and leaks, there aren't many real surprises. One huge exception we encountered here was this, the Shelby Ford Focus ST covered in a bright orange tarp just outside the media center. For days we've been wondering what kind of magical mysteries were hidden underneath that tarp.
And now we know, because the photos and stats have leaked out before today's reveal (ha!). Shelby has indeed put their crazy hands all over Ford's current hottest hatch — but it's not quite what we expected.
According to the SVTUSA fan site, the Shelby package adds a stiffer Ford Racing suspension, larger brakes, custom wheels, a Borla exhaust, Shelby interior accouterments, and various exterior tweaks including functional hood vents.
But here's the kicker: the power output remains at the stock level of 252 horsepower and 270 lb-ft of torque. SVTUSA says Shelby "is currently developing an optional performance tune expected to significantly increase horsepower." But it's not on this thing.
G/O Media may get a commission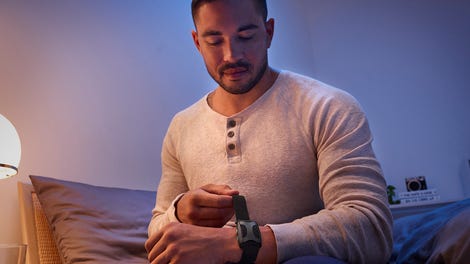 Now, the Focus ST is a phenomenal hot hatch in its own regard, but I can't help but be a little disappointed in Shelby's effort here. All of us were thinking that a Shelby Focus ST would mean some kind of tire-annihilating boost in power. Hell, Raphael and I were joking that if a Focus ever had a V8 swap version, Shelby would be the one to do it. These add-ons are nice, but they don't make it the Focus' GT500 equivalent.
Oh yeah. This package also a $15,000 add-on to the normal ST. Go ahead and smack your head now if you haven't already.
I just told Raph about this, and he's sitting next to me crying. You upset Raph, Shelby! Way to go.
Hat tip to carsoooon!