Last week we asked you to name your favorite automotive legends. While the answers were (of course) stellar – Smokey Yunick rules – we're a little disappointed that no one mentioned the genesis of this week's Fantasy Garage candidate, the Shelby Cobra Daytona Coupe. Though, it is worth mentioning that almost everything Carol Shelby does eventually winds up as someone's favorite anecdote (let's just forget the Shelby GLHS). For instance, Carroll used to place a $100 bill on the Cobra's dashboard while demoing the car to potential customers. If a customer could reach forward and snatch the Franklin before the Cobra could hit 100 mph, he could keep it. No one ever got the cash. But we're not here to talk about the Cobra.
Actually, we're partially here to talk about the Cobra, as not only is the Daytona Coupe in some ways just a rebodied Cobra, but the only reason the Coupe exists is to make up for the shortcomings of the Cobra. Sacrilege, right? We know, we know. Believe you us when we tell you that we love Shelby Cobras as much as the next pistonhead. And, for the umpteenth time, the inclusion of the Daytona Coupe in our Garage of Jalopnik-style Fantasy does not preclude the roadster from getting in. But for this week your attention is turned to the car that did the impossible; the homely racecar that beat Enzo and his beautiful Ferraris at their own game.
In the early 60s, Carroll Shelby returned from a triumphant conquest of Europe. Driving for David Brown and Aston Martin, the chicken farmer from Texas won Le Mans. No American since Patton had been so dominant on the Continent's roads. It would take decades and another Texan named Lance Armstrong to pull off a similar feat. However, Shelby harbored a secret: he had a bad heart, and was forced to retire from the sport he both loved and excelled at in his prime. He mucked about for a while, hocking tires and opening a driving school, but his poor heart wasn't it. Shelby had to get back to racing.
Here comes the Cobra! Long story short, Shelby wanted a racecar and his time in Europe convinced him of the superior handling characteristics of small British roadsters. He contacted AC Cars in Thames Ditton to inquire about the feasibility of stuffing a V8 into their independently-suspended, ladder-framed AC Ace. As it so happened, AC had been using a pre-war design straight-6 that Bristol and Frazer had nicked from the bombed-out BMW factory (it was the engine found in the glorious 328). By 1961 even AC new the engine was a dinosaur and scrapped it in favor of the 2.6-liter straight-6 out of the Ford Zephyr. As both fate and luck would have it, the bulk of the chassis modifications needed to fit the Zephyr engine into the Ace's frame, allowed a V8 to fit in the same space. Now all Shelby needed was an engine.
G/O Media may get a commission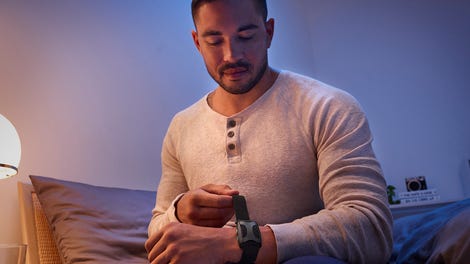 Shelby-Ford AC Cobra Mk II

He turned first to Chevrolet and they said "no" because another powerful sports car would threaten the Corvette's supremacy. Shelby then contacted Ford's Lee Iacocca to procure an American heart for his British car. At first Iacocca was little more than amused by the lanky Texan, who always came to Lido's office with a big hat and a beautiful blond. But then Ford's President realized the Shelby was serious. Two important facts you should note here. The first is that Iacocca hadn't thought up the Mustang yet. The second is that Ford desperately wanted to beat Chevrolet in the sports car game (so much so that Henry Ford II was in talks with Enzo to buy Ferrari). FoMoCo had just developed a lightweight, thin-walled aluminum V8 for Canadian pickups. This engine, first built in the city with our favorite strip clubs, Windsor, Ontario, went on to be known as the Windsor V8. You may have heard of it. The version Shelby first got for teh Cobra Mk I was the 4.2-liter (260 cubic inch) HiPo V8. Perfect.
Or not. The first test drive snapped the rear axle off. A stouter Salisbury 4HU rear end (with inboard brakes) was lifted from the Jaguar E-Type The heat from the inboard brakes melted the car's oil seals. So they went outboard. Shelby also had a devil of a time figuring out how to cool the tightly packed engine, eventually resorting to Corvette radiators. And just like the Corvette, a veritable mountain of torque in such a lightweight package necessitated the use of traverse leaf-springs. These, along with wider wishbones forced AC to widen the body by radically flaring the fenders.
Shelby-Ford AC Cobra Mk III

The results were epic. Tuned to within an inch of its life, the HiPo 260 in the Shelby-Ford AC Cobra Mk I stonked up 325 hp and rocketed the car to a then unheard of 0-60 mph time of 4.2 seconds. The first production cars were detuned quite a bit and also featured shoddy steering (due to a worm gear setup and a VW Bug column) and more cooling problems. Shelby fixed all this by equipping the Mk II Cobra with a 289 cid engine, revised gearing, rack and pinion steering and a wider grill opening with side vents to let the heat out of the engine bay. Now it was time to go racing.

"So every time I would see a red car coming up, I'd think, 'Oh shit. Now they are going to go by us.' " — Bob Bondurant
The Cobra proved to be dominant on American racing circuits. In 1963 two Cobras finished first and second well ahead of their Corvette Sting Ray challengers at Riverside. In fact, the number of racing wins Shelby's Cobras racked up is nuts and too silly to fully list here. Rest assured, if there was a race in the lower 48 during 1963 and 1964, a Cobra was the winner, including the grinding 12 Hours of Sebring and USRRC (United States Road Racing) Championship. However, in Europe there was no such luck. In 1963 Shelby entered a couple of Cobras in the GT class Le Mans. These cars had bolted on hard tops to help them deal better with the longer roads and higher tops speeds of the European circuits. One car managed to finish in seventh place. Only thing was, Ferrari finished first through sixth. A natural competitor, this did not sit well with Shelby. Also, little known to most, Shelby had a personal beef with Ferrari. Seems that at some point during Shelby's European campaign, the Italian had snubbed the Texan. Most likely by not offering Shelby a job as a Ferrari driver.
Shelby knew what he had to do. To reiterate, on the shorter American circuits, the Cobras were unbeatable. They were faster than the competition (including the Ferrari GTOs) to the max speed allowed by the track and handled just as well if not better through the corners. The real killer for the Cobras at Le Mans was the notorious three-mile Mulsanne Straight. Even with the awkward looking hard tops in place, the Cobras could only hit around 150 mph. The Ferraris? 180 mph. Obviously, this was an insurmountable obstacle. Unless you had another car entirely. Perhaps a coupe? Here is out most favorite automotive legend.
Pete Brock And His Krazy Kammback

"We knew, plus or minus, what [the] capabilities of the Ferrari were, and we knew we would beat it. I knew that, if I could get the Daytona Coupe, Ferrari wouldn't be in business." — Carroll Shelby
Carroll Shelby tasked the then 23-year-old Peter Brock with designing the new racecar's slippery sheet metal. Brock had a driver Ken Miles sit in a seat holding a steering wheel and then built the car around him using at first duct tape and wood, before having Italy's Carrozzeria Gran Sport build the bodies from aluminum. The result was the ungainly looking (to some) Daytona Coupe. Young Brock had come across a theory by a German aerodynamicist named Kamm from the 1930s. It dictated that to achieve the most aerodynamic shape possible you needed to create a virtual tail. The body needed to begin to taper in (like a 30s teardrop bodied car, say a Talbot Lago) and then you just hacked it off. Presto, a Kammback!
Shelby wasn't so sure. He went as far as bringing in an aerodynamics specialist to examine Brock's shape. Nein, he said. The coupe would be better off aerodynamically speaking with a longer, tapered tail. In a decision that ranks up there with General Groves deciding to pursue both a gun-type and implosion bomb, Shelby decided to listen to his young pupil and went with the controversial (though these days quite classic) coupe. The results are the really good stuff that they don't teach you in history class.
While testing the Coupe out, Jack Sears and Peter Bolton hit 185 mph on the M1 in preparation for Le Mans. This caused Britain to establish national speed limits. In the 1964 12 Hours of Daytona, the Coupe outran all the competition until it was hobbled by a damaged differential. A differential cooler was eventually installed. Still, the Cobra Coupe so totally outclassed the rest of the competition that it not only recorded the race's fastest lap time, but Shelby decided to rename to call the car the Daytona. Le Mans was up next.
Once in France on the Mulsanne Straight the Daytonas achieved a v-max of 196 mph. This not only blew the doors off the competition, but allowed Shelby's cars to run and compete with the prototype class. The Daytona driven by Dan Gurney and Bob Bondurant finished first in the GT class and fourth overall. In fact, the Daytona Coupe wound up lapping a Ferrari GTO. Not bad for a car built in a Santa Monica warehouse by half a dozen guys with pencils and hammers. Take that Enzo, you purple inked former Fascist!
While the Daytona went on to dominate the 1964 and 1965 GT racing seasons, the writing was sadly already on the wall. In 1964, the year it won Le Mans, the fastest lap time was actually set by another American driving another Ford product, the all-conquering Ford GT40. Phil Hill averaged a lap at 131 mph until he and his car were sidelined with a busted gearbox. The next year, Henry Ford II scooped up most of Shelby's best people (Shelby was involved with the GT40 program from the start) and the Cobra racing effort got its corporate funding yanked so as not to steal the GT40's thunder. The six Daytona Coupes were (illegally) flown back to Los Angeles. Shelby couldn't even sell them as interest had totally dissipated. Shockingly, he finally unloaded the Daytonas for about $5,000 a pop.
World's Greatest Barn Find

There is some comeuppance, though. It is true that all six cars were flown from England back to the States, but until 2001 only five were thought to exist. The sixth car? No one knew. Then a woman named Donna O'Hara lit herself on fire. In her locked storage shed, was the missing sixth car, called CSX2287, that her father had purchased years earlier and left to her. Undoubtedly the greatest barn find in the history of car collecting, its worth is valued at over $4,000,000. Not bad for an initial investment of about five grand.
I'm not a flag waver by nature, but there are certain events and machines that get my blood pumping read, white and blue. The Shelby Cobra Daytona Coupe and its amazing history represent such a machine. For those of you who are not American, we ask that you look upon this vehicle as the very best of what our country has to offer. We can put a man on the moon and beat Enzo Ferrari at his own game. Hell, on his own playing field. We would be doing a grave disservice to not only the beautiful car, but to the spirit of the men who designed and built the Daytona by not including an example in our Fantasy Garage. Happy voting.
Gawker Media polls require Javascript; if you're viewing this in an RSS reader, click through to view in your Javascript-enabled web browser.


[The Jalopnik Fantasy Garage appears every Tuesday. Readers vote the cars in or out. The idea is that we'll have 50 cars in our Fantasy Garage, the world's greatest mechanic and endless wads of cash. Would you like to nominate a car for the Fantasy Garage? Write tips@jalopnik.com with the subject line "Fantasy."]
The Jalopnik Fantasy Garage, So Far:

RUF RT12 | Maserati Quattroporte Executive GT | 1978 Aston Martin V8 Vantage | Honda 1300 Coupe 9 | 1931 Daimler Double Six 50 Corsica Drophead Coupe | Ferrari 288 GTO | Chevrolet Corvette ZR-1 | 1970 Buick GSX 455 | First Generation BMW M Coupe | Bugatti Veyron 16.4 | Ford GT | Citroen SM | Porsche 928 | Jensen FF | DeTomaso Vallelunga | Audi Quattro S1 | Buick GNX | Nissan Skyline R34 GT-R | Honorary Fantasy Garager: The LS1 Powered Rotus | Lamborghini LM002