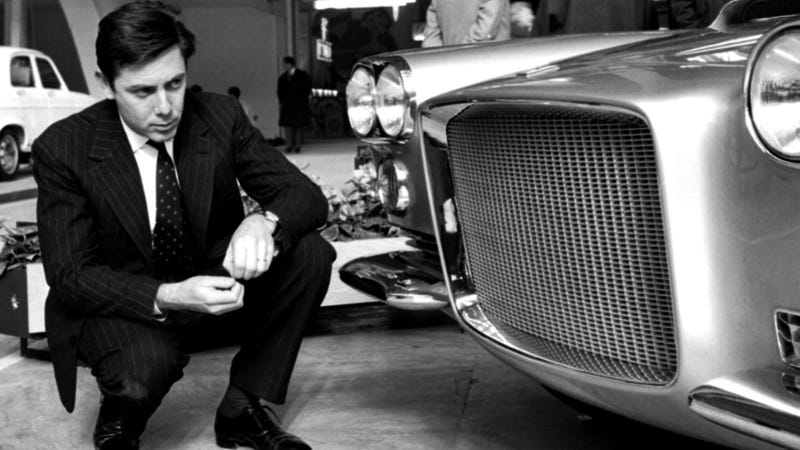 It's been a busy year for passing automotive legends. Not long after the passing of Ferdinand Alexander Porsche and Carroll Shelby, Sergio Pininfarina, a man known for brilliant coach design over the past five decades, died in Torino at the age of 85 on Tuesday.
Known mainly for his work with Ferrari, Pininfarina sculpted the bodywork of many beautiful cars, including Ferraris, Maseratis, Alfa Romeos, even a Volvo model.
Among his best known designs are the 1965 Ferrari Dino 206, the 1966 Alfa Romeo Spider 1600 Duetto, the 1984 Ferrari Testarossa, the 2002 Enzo Ferrari, and the 2009 Ferrari 458 Italia.
Sergio Pininfarina's father, Gian Battista 'Pinin' Farina — who had made actual carriages at some point — started the company in 1930. Sergio turned it from a small group of craftsmen into an internationally recognized corporation when he took over the company in 1966, cementing its relationship with Ferrari and other high end automakers.
Pininfarina remained active in automotive design and Italian politics throughout his life, attaining an appointment as a lifetime Senator to the Italian Republic in 2005.
Although other renowned coachbuilders, including Karmann, bit the dust during the nadir of the financial crisis, Pininfarina managed to hang on. Sergio Pininfarina is gone, but his name, for the time being, lives on.