The amortizing of GM's Holden-built rear-drive Zeta platform continues on the Korean Peninsula. It's a rear-drive show car dubbed the L4X, intro'd at the Seoul auto show this week, amid well-dressed salarymen and the prom queens who sweat them. The pre-production model, whose design is based on several Holden models like the Caprice and Statesman, will become the latest GM-Daewoo flagship when the series model arrives in late 2008. It's powered by Holden's 3.6-liter Alloytec V6 (258 hp) hooked to a five-speed automatic transmission.
Press Release:
L4X - Premium Large Sedan of the Future
GM Daewoo is lifting the veil on a show car version of its much-anticipated long-wheelbase premium large sedan, the L4X.
The rear-wheel-drive product, which is close to a production version, permits a first glimpse into what GM Daewoo is pursuing as its premium large sedan. GM Daewoo's future flagship will boast a superior level of refinement, safety and comfort features.
"The L4X exemplifies what a true premium large sedan should be. It excels in the most fundamental virtues of its segment," said Michael Grimaldi, President and CEO of GM Daewoo. "For example, it has segment-leading interior space and rear seat comfort."
G/O Media may get a commission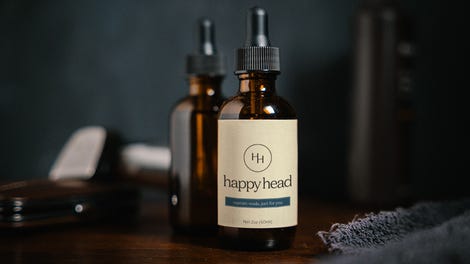 He added, "Our latest show car is not only stylish, it also offers an array of convenience features and luxury appointments to satisfy the most sophisticated Korean consumers."
The L4X comes with a powerful 3.6-liter V-6 powerplant that is matched with a smooth-shifting five-speed automatic transmission. The state-of-the-art alloy engine generates peak power and torque of 258 hp at 6,500 rpm and 34.7 kg.m at 3,200 rpm.
What makes the L4X stand out in terms of superior ride and handling are its sharpened chassis dynamics coupled with a longest-in-class 3,009-mm wheelbase, world-class structural stiffness and a sophisticated rear-wheel-drive system.
Its elegant exterior design, which will set it apart from other premium sedans, is characterized by a stretched silhouette and a wide stance accentuated by flared wheel arches. The longer rear doors are the key to the dramatic proportions, which are accentuated by a sweeping roofline and substantial wheel and tire package. As a result of the longest wheelbase among Korean large sedans, the wheels have been moved to the very corners of the car, making it look and perform in a stable and sporty manner.
Detail highlights include signature LED repeater lamps in the fender vents, striking LED tail lamps and bright chrome accents. Its bi-xenon headlamps and tail lamps have a high-tech, precise and almost diamond-like appearance, with finely detailed elements that make them sparkle and glisten. The bright chrome bodyside molding and chrome-highlighted door handles add a touch of sculptured elegance to the side.
The themes for the interior design are comfort, harmony, luxury and attention to detail. The L4X offers a spacious and safe passenger compartment that provides a prestigious driving environment with optimized storage, packaging and ergonomics.
To give owners second-to-none premium comfort, the production version of the new GM Daewoo flagship will feature an array of safety and convenience features, including a navigation system with Digital Multimedia Broadcasting (DMB) TV, bi-xenon headlamps, curtain air bags, tri-zone automatic temperature controls, power rear seats with three-step temperature control heating and rear-back massage, power rear-window curtains, roller blinds, a rearview camera and power-folding outside rearview mirrors.

Related:
Chicago Auto Show: Pontiac G8 GT Show Car [internal]