For the first time ever, Mattel went beyond its in-house design studio and asked automakers to come up with designs for its new hot line of pint-sized dream machines. See what they came up with after the jump.
Ford Gangster Grin This sleek, bullet-like design by Steve Gilmore has a wide grille that seems to ... well ... grin. We predict we'll be seeing similar bling on rappers' dental work in the near future.
Honda Racer The body of this double open-cockpit race car designed by Guillermo Gonzalez is in the shape of a Honda logo. We're holding our breath for the roundel-shaped flying saucer BMW model next year.
Lotus Concept We dig this space-age, slightly froggy looking design by Russell Carr. It's aggressive but still kinda cute, and keeps some of the signature Lotus lines found on the Elise and Exige.
General Motors Chevroletor The design by Amaury Diaz-Serrano is anything but hammy (non-pork eaters might not get that joke). It's modern yet retro, evoking images of Corvettes from the '50s and '60s.
G/O Media may get a commission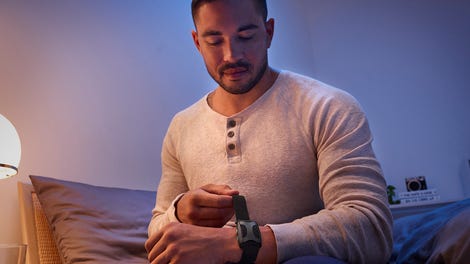 Mitsubishi Double Shotz The design by Gary Ragle features two EVO engines; one in front and one in back, with transparent red wheels. Twice the weight on half the tire strength — that's what we're talking about!
Dodge XP-07 This muscular creation from designer Mark Reisen has twin turbine engines and features signature Dodge crosshairs on the hood. One of us remarked that it kind of resembles the Batmobile on Human Growth Hormone. Yee haw.
HW40 Not to be outdone, Jun Imai at Hot Wheels threw his own creation into the mix. This mean green monster features red line tires and the Hot Wheels logo all over the tire tread.