Uber's CEO Travis Kalanick has said the development of self-driving cars is "existential" to the company's existence, but new financial data crunched by the ride-hailing giant suggests it won't save nearly as much money as it originally thought. So much for the salvation that was supposed to come from robot cars.
Citing an anonymous Uber worker who has reviewed internal financial data, The Information reported that Uber is seeing a five-to-10 percent profit margin in major cities like New York City, Chicago and Paris—before fixed costs are calculated.
Eliminating drivers will "only increase Uber's projected long-term net profit margin by as much as 5 percentage points," an Uber worker told The Information. Future regulations, along with the capital costs associated with need maintaining a fleet of AVs, are also factors in keeping future profits tighter, the website said.
The data showed Uber needs to take 23 percent of a ride, including the booking fee, on average to break even across the U.S. But for now, that's not happening.
Right now, Uber's overall "take rate" is above 20% but below 23%. That's because many drivers enjoy "grandfathered" rates where Uber takes as little as 15% of the fare. Nowadays Uber typically takes 25% from new drivers on UberX trips. These numbers suggest that Uber will stem losses in more markets over time as it signs new drivers or as older drivers drop out.
G/O Media may get a commission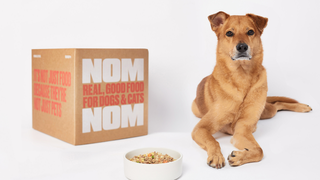 Kalanick has a goal to increase the company's take rate and reduce weekly bonuses paid to drivers, The Information reported, as profits in small markets were eliminated upon drivers receiving extra bonuses. But as new drivers start and older drivers leave the company, the data suggests losses will decrease over time, the news site said.
The part that stands out, however, is the revelation that Uber's not slated to see whopping profits by eliminating drivers for robot cars. The company is currently embroiled in a lawsuit with Google's self-driving subsidiary, Waymo, over the alleged theft of self-driving system designs.
So while the company hopes to earn major profits on slim margins in giant cities, the business model going forward seems, well, tenuous—especially when you factor in continued competition from Lyft and others. Lyft, the main rival of Uber, announced last week that it planned to expand into 54 new cities.

In other words: ¯\_(ツ)_/¯