Good Morning! Welcome to The Morning Shift, your roundup of the auto news you crave, all in one place every weekday morning. Here are the important stories you need to know.
1st Gear: The Cars Are Better Than The Roads
When it comes to self-driving cars, manufacturers are re-discovering what the European automakers had to figure out the hard way back in the day: our roads suck.
Specifically, the cars often can't figure out where the lane is. Reuters has a story on that, leading with a somewhat hilarious freakout by a Volvo executive when his test car screwed up because "You need to paint the bloody roads here!"
An estimated 65 percent of U.S. roads are in poor condition, according to the U.S. Department of Transportation, with the transportation infrastructure system rated 12th in the World Economic Forum's 2014-2015 global competitiveness report.

Tesla, Volvo, Mercedes, Audi (VOWG_p.DE) and others are fielding vehicles that can drive on highways, change lanes and park without human help. But they are easily flummoxed by faded lane markers, damaged or noncompliant signs or lights, and the many quirks of a roadway infrastructure managed by thousands of state and local bureaucracies.

In other developed countries, greater standardization of road signs and markings makes it easier for robot cars to navigate. In the U.S., however, traffic lights can be aligned vertically, horizontally or "dog-house" style in two columns. Pavement markings use paint with different degrees of reflectivity - or don't exist at all.

"If the lane fades, all hell breaks loose," said Christoph Mertz, a research scientist at Carnegie Mellon University. "But cars have to handle these weird circumstances and have three different ways of doing things in case one fails."
G/O Media may get a commission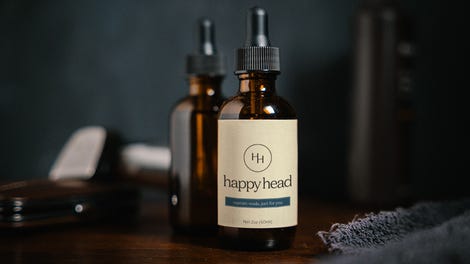 2nd Gear: How The Model 3 Could Actually Kill Tesla
We've had a ton of Tesla Model 3 coverage so far and many outlets have been effusive about the vehicle. I'm not sold on the looks but I'll concede it's an exciting offering.
Ex-TTAC head honcho Ed Niedermeyer over at the The Daily Beast, however, has a contrarian take on all the hurdles facing Tesla when it comes to meeting the massive demand for this car:
But there's another, more troubling explanation for Tesla's rush: The company needs more cash to actually complete development of the Model 3 and bring it to market. Tesla has been burning cash at a remarkable rate over the last year in order to ramp up Model X production and develop Model 3: As of the end of last year it was down to its last $1 billion in cash (maybe $1.2 billion, rounding up).

Given its deep operating losses (it burned nearly $1 billion in cash in 2015 alone), that burn rate is too high to survive until 2018 while completing development work on Model 3 and ramping up its sales, service and Supercharger infrastructure needed to handle the expected new influx of customers. Even the $115 million in deposits collected won't make a dent in Tesla's capital requirements.

But the spectacle of hundreds of thousands of pre-orders for car that's still years away from delivery will almost certainly boost Tesla's volatile share price high enough to support a secondary equity offering without causing an exodus of existing investors. If the next 48 hours turn into the media circus everyone seems to expect, Tesla will be able to raise the billions it needs from an investor base that will be more convinced than ever that Tesla has built the brand power to make itself the Apple of automobiles, with corresponding Apple-like profits to come.
That whole story is very much worth a read.
3rd Gear: Nissan, Ford, FCA Up
Happy April. March new car sales figures are trickling in, and once again, everybody with a strong truck and SUV lineup did swell. Automotive News:
Sales of Nissan branded crossovers, trucks and SUVs set a monthly record, with volume rising 9 percent, the company said today. The Nissan division's car lineup also set a record, with deliveries of 88,278, an increase of 16 percent.

Overall, the Nissan group's car volume rose 13 percent in March while truck sales jumped 12 percent. Nissan's U.S. incentives averaged $3,362 a vehicle last month, an increase of 5.6 percent over March 2015, TrueCar estimated.

At Ford Motor Co., sales increased 7.8 percent, with volume rising 7.6 percent at the Ford division and 11 percent at Lincoln. Across the Ford and Lincoln lineups, truck volume rose 11 percent, utility vehicle sales jumped 14 percent and car deliveries skidded 1.6 percent last month.

[...] FCA US, led by another strong month for Jeep and higher discounts, posted an 8 percent rise in March U.S. sales, marking the 72nd consecutive month that the company's U.S. deliveries have advanced year over year.
4th Gear: Your Annoying Family Makes You Drive Bad
What's the leading human cause of distracted driving? Not your coworkers or friends, but your needy jerkass family, reports Bloomberg:
A council survey found that 82 percent of Americans feel pressured to deal with family distractions, such as phone calls and text messages, while behind the wheel. That compares with 54 percent for work-related intrusions and 50 percent for friends. Teen drivers, however, are more likely to be distracted by friends than family.

Insurers, safety groups and police are increasingly highlighting the risks associated with the growing use of electronic devices such as smartphones, tablets and even watches. The council released the report ahead of Distracted Driving Awareness Month in April.
This is why I cut all ties to humanity years ago to wander the earth alone, blogging about cars as I go. It's better this way.
5th Gear: We Can't Get Fooled Again
Today is April Fools' Day, the worst day of the year for people like us because it's the day the #brands come out with all sorts of contrived, annoying, marketing department-approved "jokes" and "gags" they try to pass off as real news.
We're passing on those at Jalopnik because we hate any form of fun that doesn't involve actual burnouts, but we may have a roundup of the offenders later for a ritual public shaming. In the meantime, don't fall for any jokes, and pay attention to the date on everything you read.
Reverse: RIP
Neutral: Can Tesla Meet The Demand For The Model 3?
Elon Musk seemed nervous during last night's presentation and I think that's because he knows there's so much riding on this car. Can the company pull it off?