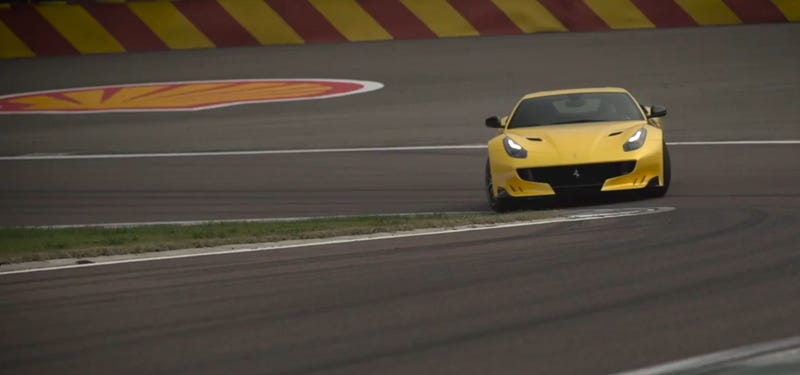 The Ferrari F12tdf already has a reputation of being, erm, hard to drive well. It's not the buttoned-up precision machine that the LaFerrari is. This is the car that is highly spinnable.

For the second episode of his exclusive video series, Chris Harris Drives, Chris Harris takes the beast for a run at Ferrari's Fiorano circuit.
Watch it for those instances where he realizes that this might not be the best car to poke.