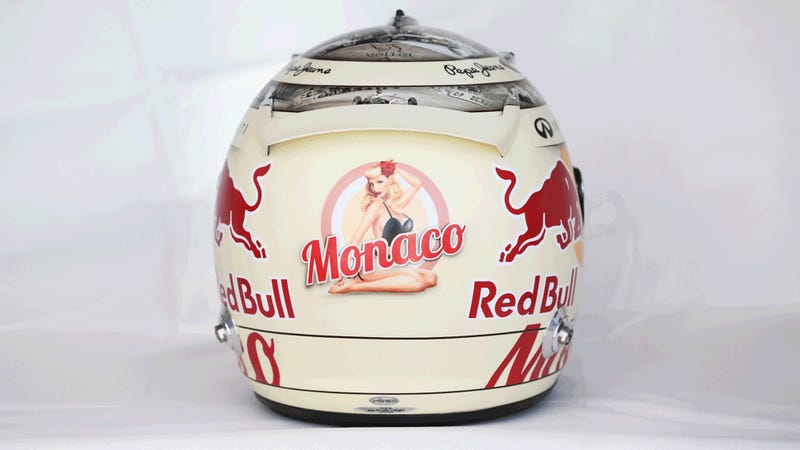 It's the Monaco Grand Prix this weekend, which means all the teams do something a little special. Lotus has Daft Punk on their side pods. But Sebastian Vettel wins, because his helmet reveals a (mostly) naked woman as it gets warmer.
Vettel's helmet is meant as a tribute to Monaco Grands Prix past, with moments from some of the greatest races that the event has ever seen on top of his lid.
But around back is a pinup girl in a dainty black swimsuit. That's kind of risque, but still pretty normal for F1, especially for Monaco. What makes it change is the use of heat activated paint.
When it gets warm, her black outfit disappears to reveal her body, as well as two stars where her, ahem, 'lady buttons' would show. His over-the-shoulder on-board camera should be a hoot to watch Sunday morning.
And in other, less exciting custom Monaco helmet news, Lewis Hamilton painted Nicole Scherzinger and his dog Roscoe on the back of his helmet.
I think Vettel wins this battle.