Ferrari Formula One driver Sebastian Vettel had to retire on lap 5 of today's Japanese Grand Prix due to an engine issue. Vettel, who sits in second place just behind Mercedes' Lewis Hamilton in the F1 drivers' championship, quickly lost position after slowing on track and was ultimately called in by his team.

NBC Sports' commentators noted that Vettel was 20 mph slower on the straights today, as if he were suddenly in Fernando Alonso's problem child McLaren car.

With Lewis Hamilton leading the race at the time of this writing and looking as if he'll surely extend his championship lead, this race is Vettel's worst nightmare come to life.

G/O Media may get a commission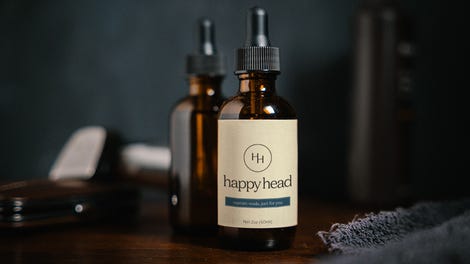 Ever since Vettel lost the drivers' championship lead to Hamilton at Ferrari's home race at Monza, it just feels like nothing can go right for the guy. He retired in Singapore after a first-lap collision that also took out his own teammate, and Hamilton won that race. Vettel finished fourth in Malaysia, but Hamilton extended his lead anyway with a second-place finish. Hamilton was already 34 points ahead coming into Japan.

Today's race seemed bad from the start for Vettel. Ferrari had to replace one of Vettel's spark plugs on the grid after discovering an issue, but Vettel's car slowed slightly after the start anyway. Ferrari has not specified what caused Vettel to slow during the race, however, so it is unclear if it was related to the issue that forced them to replace the spark plug.

If Hamilton pulls off a win tonight, it makes it much easier for him to clinch the championship. He could nab the drivers' title at the United States Grand Prix if he wins in Japan, and then wins in the United States if Vettel finishes sixth or worse there.

That looks bad not just for the Tifosi, but for anyone hoping for a good, hard title fight right to the end. This year was supposed to be different! It wasn't supposed to be easy for the Mercedes cars! But here we are.

UPDATE [2:32 a.m.]: It's official: Hamilton won the Japanese Grand Prix. Fortunately for all of our amusement, second place driver Max Verstappen didn't make it too easy at the end. Hamilton now sits 59 points ahead of Vettel in the 2017 drivers' championship race.

UPDATE [10/10]: Turns out, Ferrari did not have time to change Vettel's spark plug before the race, leading to Vettel's failure, reports Motorsport.com. They tried but did not have time to make the swap before the race began, forcing them to tell Vettel to use a different engine mode to start the race. This left him down on power before the decision was made to retire Vettel's car.