Scion is no more. Dead. Fin. We've seen this coming for years, but if we're being honest, everyone should have seen it from day one. On Scion's first official day of sales, in 2003, it sold a car called the xA. And the xA can explain the death of Scion, more than 12 years later.
I know it sounds absurd that a 12-year-old car, produced for only two years, could be responsible for the death of an entire brand. It's not like all of Scion's managers were mowed down by unintentionally-accelerating xAs, however much they may or may not have deserved it. It's what it represented.
Scion was always supposed to be Toyota's brand for the Youths, whatever that meant. At the end of the day, people under the age of 30 were supposed to buy them. That was way off the mark. By 2005, barely a few years into doing business, the average Scion buyer was in their mid-to-high 30s, the New York Times reported at the time.
Teens? College kids? Not so much. Scion's thesis statement, the image it launched with, was half right and half a profane insult to the intelligence of the people who were supposed to buy it. I know, because I was one of them.
Scion debuted with two cars, the xA and the xB. The xB was a funky box that had personality. The xA was decidedly not. It was a beige, boring hatchback. The same kind of beige, boring cars that Toyota had made for the preceding ten years and has made ever since. No one was rushing to be your friend when you had a Scion xA. It had no power and no style.
G/O Media may get a commission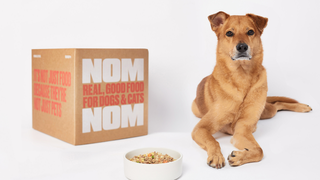 And that's actually what young people want. Something with either a fast, loud engine that annoys parents, or something that at least looks good. The xA was neither of those things. The quintessential young person's car, the Ford Mustang, was genius upon its debut. It conjured up images of beauty, purpose, and speed—even if its original 260-cubic inch V8 wasn't that powerful.
(Perhaps Scion came closest to this with the tC coupe, which while hardly a Mustang, attracted the brand's youngest buyers and sold the most units over the years.)
The xA, on the other hand, didn't conjure up much more than potato. With a generous financing package. Sure, Scion tried with the xA, as much as you try making dinner for someone you hate. It offered ambient color-changing light strips, because young people like shiny things, sure. And if you were very ambitious, you could futz around with some sort of company-approved aftermarket accessories, like a "cold air intake," which relatively few xA buyers actually signed up for.

It blared a message to the world that from this day forth, in 2003, "Scion" would mean, at least in part, the same boring, bland hatchback that your grandmother would love, but now available for purchase by no-credit buyers.

But was it Scion's fault, really? Or was it Toyota's fault? Despite a stated willingness to offer cars that young people wanted, very few of those cars ever showed up. And it wasn't because Toyota didn't have cars to offer from its impressive Japanese stable, though federalization and import costs were almost certainly barriers in many cases to true JDM weirdness.
It sounds like it's because Toyota didn't know what to do with Scion, so it just sort of languished. Back in 2012, when Scion was undergoing yet another aimless re-tooling, one of its initial leaders Jim Farley explained the reasoning behind the whole brand:

Curiously, former Scion chief – and now rival Ford's global marketing czar – Jim Farley has revealed that the primary goal behind Scion was to create a place where Toyota to experiment with minimal risk.

The idea was that it would experience less damage with a failure than the "mother" brand, as Toyota did when it took an image hit from the failure of the deeply unloved Echo, a few years back.

But there weren't many big experiments, not really. Sure the first xB was funky, and the FR-S (and its twin the Subaru BRZ) was the car enthusiasts demanded, but that seemed to be about it. Anything that could even be properly called an experiment was dumped pretty quickly. The Scion iQ, which most people seem to have mistaken for a dishwasher, saw slow sales and an unceremonious death.
Scion's high point came in 2006, when it sold 173,034 cars, but by 2012, its sales were down to 73,505. Nearly all of Scion's offerings saw a decline in sales, except the FR-S, as Automotive News noted in 2013. And the FR-S has been lagging lately too, moving just 500 examples last month.
The previous "experiments" were no more. The xA was replaced by the xD, which was really just more of the same. The second-generation xB, which launched in 2007, is technically still on the market today. But unlike the boxy original, it was softened, made more mainstream and less interesting.

Further "experiments" seem to have been shut down. As Scion's dealers begged for more interesting, more varied, or even flat-out just more cars to sell, Toyota said no. Akio Toyoda, Toyota's chief, told Scion dealers two years ago to just "be patient," while they waited for new cars to sell, Automotive News reported in the same story. The brand, exclusive to the U.S. and Canada, was low on the order of things that needed to be done.
"Toyota has limited resources," Toyoda said. "We need to prioritize. I have been telling them they will have to wait a few years."
At a time when Toyota, like every automaker, was still climbing out of the recession and still recovering from a costly unintended acceleration scandal, that was code for "Scion is the least of my fucking problems right now."
But Toyoda then set up a question for which there was no answer:
"The concept of the Scion has changed since its launch. It was supposed to do what the Toyota brand couldn't," he said.

"It started winning volume, and that can be done by Toyota. We wanted to attract customers who weren't satisfied by Toyota or who might be future Toyota customers."
If Scion wasn't supposed to do what it originally set out to—to experiment and win young and new buyers—then what was it supposed to do in its second iteration?
I'm not sure there was supposed to be an answer. U.S. execs talked about making Scion a "small premium" brand, something close to Mini or the Audi A3 and Mercedes CLA, but that clearly never happened. Again, because Scion wasn't given the product for it.
Instead it got afterthoughts. There was a re-badged Japanese-market hatchback Corolla, and a re-badged Mazda 2. But that was it. There were no real sedans (beyond that Mazda, which was just launched), there were no SUVs or crossovers as that segment started to explode.
It was just, well, Scion. Sure, Toyota had more cars, and more interesting cars, in its home market, but selling them here seemed like an afterthought. A more powerful FR-S never came.
Scion's owner always seemed to be holding the brand back because it didn't understand what it wanted, or even what young people wanted. It only seemed to want to offer the same bland, boring economy cars that young people despised.
Except this time, it took the press photo in a city, in front of some graffiti. And for more money, maybe some pretty lights. Great.
---
Contact the author at ballaban@jalopnik.com.
Public PGP key
PGP fingerprint: 0D03 F37B 4C96 021E 4292 7B12 E080 0D0B 5968 F14E