During the third leg of The Ocean Race, 11th Hour Racing and four rival teams sailed across 15,000 miles of the Pacific Ocean and through 18 different time zones navigating their way from Cape Town, South Africa to Itajaí, Brazil. Even after such a labored journey, there wasn't a winner to be crowned, nor did a return to dry land provide a moment of rest for the crews; They'd just reached the halfway point in the mammoth race.

"It's crazy," says Charlie Enright, skipper of the 11th Hour Racing ship when we spoke on video call. "Every single second was ruin, you know: physical tests, mental tests."
The round-the-world race sees five teams race from Alicante, Spain to Genova (or Genoa), Italy – the long way 'round. Along the way, crews have anchored in Cabo Verde, Cape Town, Itajaí and Newport, Rhode Island. Last week, the boats sailed into port at Aarhus, Denmark, which marked the end of another leg. From there, they will set off on the home stretch and the end of a six-month long race.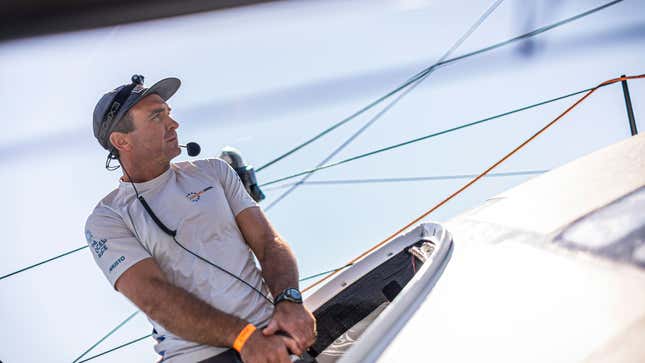 This race is about more than covering distance. Along the route, teams are fighting to survive the elements across some of the most remote crossings on the planet, while collecting vital climate data from areas that traditional research vessels and cargo ships may never reach. For 11th Hour Racing, this meant dropping buoys fitted with sensors into the ocean, taking water samples and collecting all manner of readings about the conditions across the route they are sailing.
"The buoys that we drop, relative to the buoys that get dropped by traditional shipping routes, are even more valuable," Enright said. "We feel like it's our duty, not only as competitors in this race but as citizens of this planet to do our part.
"But it doesn't become a competitive disadvantage because we've worked so hard to make it part of the race. Every boat is dealing with the same things and are required to drop these buoys, but it doesn't feel like a requirement because everybody's behind the mission."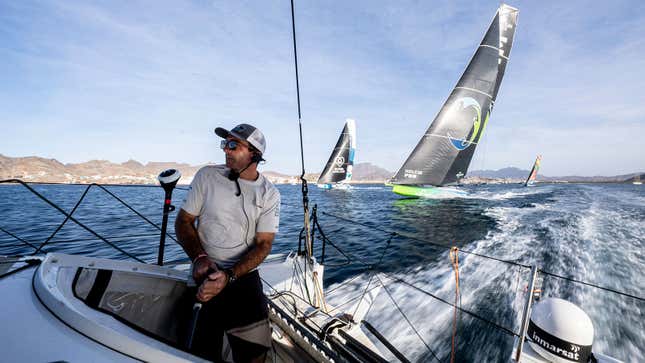 While the remote locations the teams sail through might be great for scientists, it provides a whole other challenge for the skipper and his crew. Enright describes waves so big that ships just "surf" down them, as well as 60 mph winds, 60-foot waves and conditions that make the team cut back on risky maneuvers that would be "just unreasonable."
Crews need to be prepared for any scenario as they are constantly "as far from land as you could possibly be." As such, the 11th Hour Racing team brings everything from power tools to materials and parts to ensure they can finish regardless of what goes wrong.
"You're always racing," says Enright. "You're always trying to do [repairs] as fast as possible, but then you're also trying to do it within reason and in line with the competition, the weather – all the things that are normal drivers for any decision that we have to make onboard."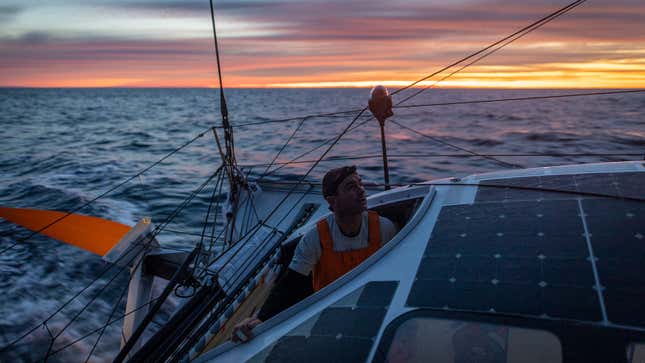 In past legs, the crew has patched two damaged rudders – despite only carrying one spare with them – and the team was forced to fix its mainsail after a three-foot rip appeared in the carbon fiber sail. Racing with a damaged sail could severely hamper the team's pace, but slowing to a stop and taking time on repairs also eats into their position in what remains a round-the-world race.
Now, the team finds themselves leading the pack after they won the race across the Atlantic Ocean and into port in Denmark. To keep them at the front of The Ocean Race, 11th Hour Racing relies on its 60-foot Imoca Class vessel, which Enright shares with four rotating team mates, including Simon Fisher, Jack Bouttell, Justine Mettraux and the team's media member, Amory Ross.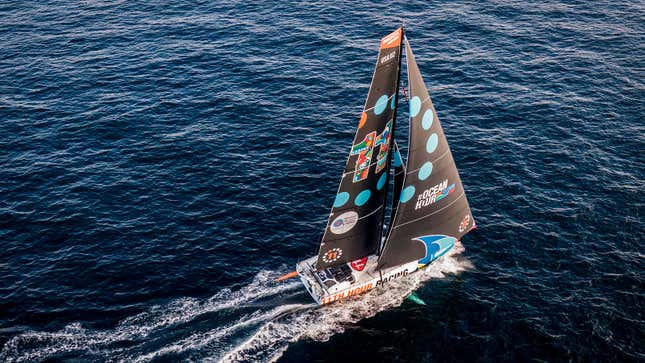 The crew's next leg will begin when they depart from Denmark on June 8 with the aim of racing to The Hague in the Netherlands. After that, they will race on the final leg and into Genova, Italy next month.