This week, Saab announced it would give the world of car watchers something unexpected — rear wheel drive. Well, in a sense. It's Saab's new Cross Wheel Drive system, by Sweden's Haldex, and it offers up to 100-percent rear torque transfer. Of course, the front wheels get the same consideration. It's the first US buyers will see of the latest-generation Haldex AWD platform, which will also find its way into cars from VW/Audi and Ford. Saab's contribution to the system is an active, yaw-damping limited-slip diff system in the rear, transferring power between the wheels as needed, say, for hard cornering or whenever the traction gods start looking for fresh meat. What's more, snuck into the release is notice of standard 18" alloys on all Saab Turbo X and 9-3 Aero XWD Sport Sedan and SportCombi models. Will the spawn of jets finally find respectability among sports-minded buyers? We'll see when the road tests start.
Press Release:

Saab XWD "Cross Wheel Drive": World's First Application of the Innovative Haldex 4.0 All-Wheel Drive System
* Intelligent Saab XWD "Cross Wheel Drive" offers new levels of vehicle handling and stability under all driving conditions
* New Haldex 4.0 system offers class-leading performance, up to 100% rear torque transfer
* Innovative all-wheel drive technology: pre-emptive engagement and active rear Limited Slip Differential
* New rear sub-frame and suspension geometry
* Available in the Saab Turbo X and 9-3 Aero XWD as of early 2008 calendar year
DETROIT - Developed in Sweden with Haldex of Stockholm, the Saab XWD "Cross Wheel Drive" system is designed to optimize vehicle handling and stability in all driving conditions. It is offered in the 2008 Saab Turbo X and Aero versions of the 9-3 Sport Sedan and SportCombi, in combination with an uprated 280 hp (206 kW), 2.8 V6 turbo engine which now delivers almost 15% more maximum torque (400 Nm/295 lbs/ft) to exploit the greater traction available. It comes with a choice of six-speed manual or automatic transmissions.
G/O Media may get a commission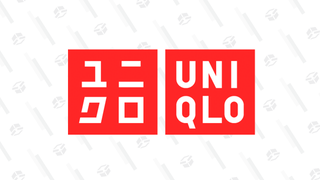 Year-round basics
Uniqlo Summer Sale
This state-of-the-art all-wheel drive system includes two innovative features: pre-emptive engagement of the rear wheels to optimize traction at take-off; and an active rear limited-slip differential (eLSD), allowing variable torque transfer between the rear wheels.
Saab XWD is a fully automatic, on-demand system capable of sending up to 100% of engine torque to the front or rear wheels whenever necessary. While offering new Saab Turbo X and 9-3 Aero XWD owners sure-footed handling in low-grip conditions, its sophisticated operation also adds a further sporty dimension to the driving experience in all road conditions. Fine balancing of the drive torque between the front and rear axles raises the threshold at which ESP throttle and braking interventions are triggered, providing more scope for closer driver involvement.
The system is governed by its own electronic control unit, which functions in harness with the engine, transmission and ABS/ESP control modules. The hardware consists of a Power Take-off Unit (PTU) in the front final-drive that transmits engine torque through a prop-shaft to the Rear Drive Module (RDM). This incorporates a Torque Transfer Device (TTD) and an electronically-controlled Limited Slip Differential (eLSD). Both are wet, multi-plate clutch units from Haldex.
At take-off from rest, the TTD is initially activated when the clutch plates are forced together under hydraulic pressure, thereby engaging the RDM. This pre-emptive function is a valuable improvement in current technology, which requires the detection of wheel slip before the TTD is activated. For the driver, the enhanced functionality gives maximum traction immediately for smooth, strong acceleration from rest without the possibility of any initial hesitation.
On the open road, drive torque is seamlessly and continuously varied between the axles by the control of a valve in the TTD, which increases or reduces the pressure on the wet clutch plates. When cornering, Saab XWD rewards the driver by providing enhanced, more finely balanced chassis dynamics. Data from the vehicle's ABS/ESP sensors - measuring wheel speed, yaw rate and steering angle - is utilized, and careful programming of Saab XWD enables the application of rear drive to balance oversteer and understeer characteristics, improving stability and roadholding.
In highway cruising conditions, when traction or optimum grip is not an issue, only 5% to 10% of engine torque is typically transmitted to the rear wheels. This helps provide the driver with a measure of greater stability, while helping to save fuel.
The ultimate 'icing on the cake' with Saab XWD is the eLSD. This is the first application of an electronically-controlled, rear limited slip differential in this segment of the market. The eLSD is installed alongside the RDM and operates via pressurized clutch plates on a principle similar to the larger TTD. In icy or wet split-friction conditions, for example, it uses inputs from the rear wheel speed sensors and can transfer up to 40% of torque between the drive shafts, to whichever wheel has more grip.
The eLSD also gives the driver enhanced control when cornering hard or completing a high speed maneuver, such as a lane change, by momentarily applying more or less torque to either of the wheels to help the rear of the car more closely follow the direction of the front wheels. This yaw damping effect can keep the car better balanced and more tightly controlled, without requiring 'outside' intervention from electronic stability aides.
Installation of Saab XWD includes the fitment of a new rear sub-frame to carry the RDM, revised rear suspension geometry and new wheel hubs for the drive shafts. The three piece prop-shaft runs through two bearings with constant velocity joints for smooth running with minimal 'wind-up'. Wheelbase and rear track dimensions are unaltered. All Saab Turbo X and 9-3 Aero XWD Sport Sedan and SportCombi models will have 18-inch alloy wheels as standard equipment.