If you like unique vehicles, it's hard to do better than the Smart Crossblade. Based on the original Smart ForTwo, the Crossblade was first shown as a concept at the 2001 Geneva Motor Show. With no roof, safety bars instead of actual doors, and a small wind deflector, it was an interesting design exercise that seemed unlikely to ever go into production. Except, for some reason, Smart actually did decide to sell the Crossblade. And now one could be yours.
Currently listed on Cars & Bids, this particular Smart Crossblade is a European-spec, left-hand-drive model that's located and titled in Pompano Beach, FL. With fewer than 1,000 miles on the odometer (1,528 kilometers because, you know, Europe), it appears to be in near-perfect condition. There's a small chip on the rear bumper and a little discoloration on the paint protection film, but that's about it. It even appears to be on its original tires, which actually isn't ideal considering that would make them more than 20 years old, but it's still neat.
If you've ever seen a Crossblade in person, consider yourself lucky. Only about 2,000 Crossblades were ever sold, and the ones that made it to the U.S. likely number in the single digits. It's not exactly a powerful or practical car, but it seems like it would be perfect for a beach town or country club. While everyone else rolls around in golf carts, you could be behind the wheel of a 70 hp, rear-drive Crossblade looking like the coolest person on the island.
And unlike a golf cart, the little 1,600-pound-ish Smart car is actually powerful enough to drive on the road with other cars. The seller claims to have hit 100 kmh (or slightly under 60 mph) in the past, which should be enough for a lot of roads. Top speed aside, though, driving it on the highway seems like it would probably be a terrifying experience.
G/O Media may get a commission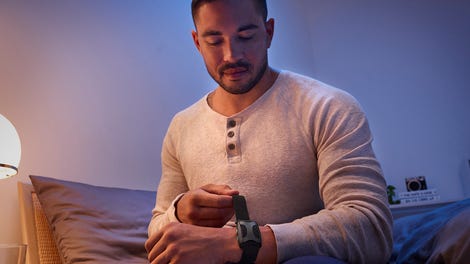 There's is one significant downside to bidding on this particular Crossblade: You're going up against Doug DeMuro himself. He's currently the top bidder, so you better be ready with a whole lot of cash if you want to beat that YouTube money. But if you do win, you'll have one of the rarest cars in the country, and who can really put a price on that?