The folks at Roush Performance are under the impression that a Ford Focus RS with 350 horsepower and a "drift mode" is not quite bonkers enough. So naturally they cranked up the output, decked it out with some other mods and showed it off at SEMA.

The Roush Focus RS makes 500 horsepower due to a modified engine block and ECU tuning. In order to have the car's handling and braking on par with the massive power, Roush also added new slotted brake rotors, an enhanced cooling system, a three-way adjustable suspension with camber plates, forged 19-inch wheels and a set of Continental ExtremeContact Sport tires.
Because a SEMA show car is not complete without visual enhancements, Roush set up the exterior with a front splitter, rear wing, side splitters, diffuser, custom graphics stripes, front tow hook, hood heat extractors, ambient grille lighting, custom painted side rear view mirror caps.
The result is a Focus RS that could easily find a role in an upcoming Fast and Furious installment. There is no word on the estimated cost of all these upgrades, but given the engine modifications alone, you can bet the total package would set you back several thousand dollars.
G/O Media may get a commission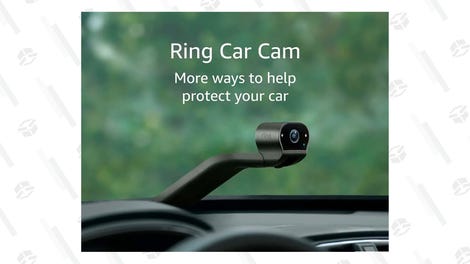 Roush Performance has not yet announced plans to sell the upgraded components to current Focus RS owners. Given that stock RS cars are already proving to be a bit too much for some owners, perhaps it's best if Roush kept this one to themselves.