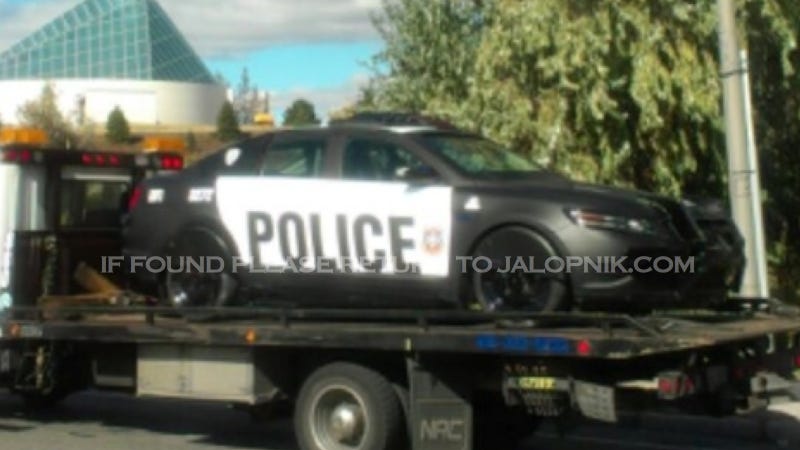 Since original movies are no longer a thing, there is a robo-reboot of Robocop currently filming to hit theaters and pillage teenagers of their money. In the original movie, Robocop drove a Ford Taurus.
While times and Robosuits may change, Roborides do not. Meet the new Robo Taurus.
It looks like Ford has signed on to provide a new Taurus Police Interceptor to the Robocop film. Our tipster saw the Robocop car in Toronto earlier today:
We've seen the terrible robo suit, but I've captured the new car. Theyre filming across the street from my dealership and saw this getting towed to the set.
In a departure from the old Robocop car, which was an all black Taurus, the new one has some white accents and big block lettering.
Now hopefully the movie doesn't suck.

(Hat Tip to Scooter!)