You probably know custom-car shop Ringbrothers from their high-end Mustang builds. The Wisconsin-based outfit just bought that slammed Winnebago I fell in love with at Barrett-Jackson this week. What should they do with it?
Apparently Jim and Mike Ring and I are all on the same page when it comes to recreational vehicles. That is, the older, the more battered and the lower they are on the outside, the better; the more Mopar 318-y they are under the hood, the better, and the more cedar-y and plaid-y on the inside, the better. They paid $12,100 for it, which I think is a bargain, considering what a good slamming costs these days.
So, now what? Remember, we're talking about guys who could do any kind of harebrained, cockamamie, batshit, awesome, ill-considered and/or beautifully crafted thing they want with it. They could probably turn it into a pro-touring space orbiter if they wanted to. But they want to hear from you guys.
What do YOU think they should do with it? They're listening.
Of course, first the brothers Ring have to get the Winnie back to Spring Green, and only one of its brakes works. That's Jim taking a crack at driving, but it seems a hired flatbed was the ultimate decision. Either way, it'll soon be a much happier camper.
G/O Media may get a commission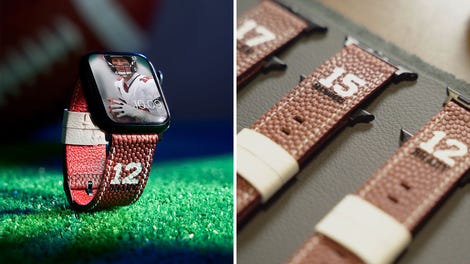 Official NFL PRODUCTS
Official NFL Apple Watch Bands