Let's start this off with a confession: I'm not into cruisers. Like, not at all. I don't get the appeal to anyone under 50 years old, and I think straight out of the box they are, at best, try-hard expensive pieces of wannabe yesteryear "technology."
Well, now you can say I "wasn't" into cruisers, because the Indian Scout Sixty changed all that in one quick trip to Las Vegas.
(Full Disclosure: Indian wanted us to ride the Scout Sixty so bad, they invited us to fly on a private jet to Las Vegas for 24 hours to ride the Sixty and watch some guys slide around in little dirt circles.)
Before I talk about the bike, I have to tell you how I got there.
Foxtrot Alpha readers, it's time for a hard-on. Indian's private jet wasn't a jet at all, it was a 1943 Douglas DC3 (nee C53) that saw service dropping paratroopers in Sicily, D-Day and Operation Market Garden before returning to the U.S. in 1945 for a transformation back into a passenger DC3 for TWA usage.
G/O Media may get a commission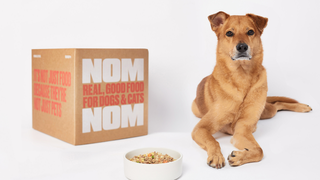 I could honestly write this article on the plane alone, so that's when the preconceptions started to unravel a bit more. The 150 knot stroll across the desert at 9,500 feet came complete with a brief history lesson, great scenic views and communal jokes about the Pratt and Whitneys' oil thirst. The shadows were getting long as we landed at a private airport in Vegas and greeted a hangar full of Scout Sixtys.
The Specs That Matter
Anyway, motorcycles. The baby Scout is literally almost the same as its bigger brother. It has the same frame, suspension, geometry, and even engine block (albeit with smaller bore). The Scout Sixty, however, has a… wait for it… Sixty-one cubic inch liquid cooled DOHC V-Twin engine. In rest-of-the-world talk, that converts to 999 cc.
It makes 78 horsepower, with 65 foot-pounds of torque and weighs 542 pounds (four more than the bigger bike, oddly.) It also has a five-speed gearbox instead of a six-speed.
But Indian have done something clever here: instead of removing sixth gear, they removed fifth gear. The first, second, third, fourth and sixth gears are pinched from the big bike and used in the Sixty, so there is no change in your highway cruising in top gear, nor first through fourth acceleration.
Visually, the Sixty also has less machined details on the engine, none on the wheels and less chrome on everything else. Indian instead recognized the entry/hipster market desires a lot more black. Black is good, I like black. Black also costs less; Indian told me that chrome plating to their high standards is so expensive it literally was the number one differentiator in price between the Scout and Scout Sixty.
That price difference is a hefty $2,000; the Scout Sixty in Thunder Black will set you back just $8,999, whilst Pearl White and that gorgeous Indian Red will fetch $9,299.
We Rode The Damn Thing
We'd gotten a brief chance to experience the Scout Sixty on the ride into town from the airstrip the previous night, but the grid of Vegas made sure that was nothing more than a tiny teaser of what was to come. After a sunrise session spent on Roland Sands' custom Scout Sixty Tracker (calm down, calm down - we'll get there), we had some real riding to do.
After a quick breakfast, it was time to put about ~200 miles on the production bikes again. This route was flowing and twisty, the Vegas city grid giving way to a ribbon of highway that cut through the desert to Lake Mead. Now that I had some time with my Indian mistress, I couldn't help but feel a bit less like Peter Fonda and a bit more like Hunter S. Thompson, barreling through endless swathes of road on a bike that easily ate up miles.
This was a gentlemen's bike, then. Something that is just sporty enough, just techy enough, just powerful enough. Something that is fun without being outright scary. Something that is for a confident, even understated gentleman, or lady.
The low seat height afforded by the relaxed architecture of a cruiser makes the Scout perfect for shorter inseams, of which I am not. It isn't a bother for us taller creatures either though. In fact, coming from a sportbike-centric background this is easily the most comfortable bike I've ridden. Well, at least the most comfortable bike I'd consider owning.
Yes, I just said that. After this second day of riding, I would gladly own a Scout Sixty,stereotypes be damned.
The final thread unraveled from my preconceptions when I broke off with a group of spirited journos and tore ass up the road like a vampire bat on PCP. Universally, and without words, we all decided there were enough photos for our editors to sift through and forwent the last lead-follow session that is needed to get you the pretty pictures you all love so much.
Our small group hurled onwards, ever faster, carving corners like we were riding sportbikes and shedding a few sane-minded riders as we flirted with the Sausage Creature. Much like HST's famed 900SS Ducati in that story, never once did I feel my bike protest these advances.
Upon finally stopping (we couldn't stop back there, it was bat country) and relishing in our hooliganism, I remarked about how effortless and benign it had felt. I heard, "Dude, we were going fast. Like, 80-90mph in the turns and over 100mph in between." Oh. Okay then, so this little number can scoot.
And just to verify those claims we did it all again heading back to the group 20 miles in the other direction, and I gleefully verified those numbers on my own speedo.
So We Rode Those Other Damn Things, Too
"Fuck. This. Shit. It's so cold. It is so cold." The desert in the winter is freezing, literally, and this morning was no different. Whatever… for you animals I'm willing to risk life and limb. This was time to see how well these newfangled cruisers could be modified. Plus, really, do you think I'd pass up an opportunity to ride a custom Roland Sands Design tracker?
Roland's bikes had custom-made exhausts, which really let the DOHC V-Twin exhaust note come to life. Barks, burbles, pops and screams all emanated out of the stainless pipes like a true gear-head's belabored symphony. It is definitely on the to-do list if you buy a Scout. The mods from there got just as tasty: new foot pegs, shift linkage, belt tensioner, Öhlins suspension, a super trick machined rear subframe and shock mount, carbon fiber flat tracker seat, tracker bars and a cleaned up cluster (read: thrown in the garbage) with, of course, 19 inch wheels and Dunlop dirt track tires.
Okay, so they looked the business, how did they ride?
"Unreal." That is the answer you're looking for. Of course they were a bit large and a bit heavy for real tracker duties, but they are a testament to this Scout platform and really opened my eyes to the performance this bike is capable of. Roland also did well to put minimally invasive mods so that the bikes highlighted the factory engineering instead of just the customizer himself.
I walked away, after sliding a priceless custom at freeway speeds in third gear, a little frozen but more than a little impressed and excited.
What We'd Change
This is a hard one.
Because I was never a fan of this genre of bike before, I don't have any major changes I'd want to see; this is by far the best and sportiest "cruiser," if you can even call it that now, that I've ridden. A comparison for comparison's sake: I don't think I would actually want to own a Harley Sportster, for instance, and if I did it would be cut up and re-appropriated so much that you'd be hard pressed to recognize it anymore. It would also be the super hipster Seventy-Two, a throwback pseudo-bobber good for bar hopping, not spirited riding. And that starts at over $11,000.
The Scout Sixty, meanwhile?
The front brakes are a little soft if you're one of those riders who isn't quite sure what that right foot lever is for. But, cruisers are better suited for rear brake use given how rear biased the weight is and, when using both, this thing slows down just fine.
I'd love to make a tracker like an RSD bike because that was a ton of fun, but I'd also be happy with lightly modifying a stock bike and using it as it was intended: a bike capable soaking up miles while providing a good base for light customization.
But it could still use a set of Öhlins cartridges and rear shocks, because fuckin' race bike, of course.
Why You Should Care
I finally get it with Indian motorcycles. Ironically, showing up with a Douglas DC3 that had been restored and modernized in some very minor ways is a great metaphor for the company itself. The plane might have new fuel pumps and rebuilt engines but it has kept all the architecture and nostalgic charm of the bygone era.
Don't expect a 2-IMU hyperspace ECU or a V4 with 230hp in an Indian. Don't expect a twin-spar MotoGP-derived frame. But do expect a classic American motorcycle infused with modern machined precision and technology. It's fun to be nostalgic, but it's useful to be progressive, and this bike has struck that balance more perfectly than perhaps any other motorcycle I've seen to date – though I'll reserve final judgment for when I see a Yamaha XSR900 in real life.
The wonderful commenters on Lanesplitter have also provided me with the prefect ending for this article. Commenter Scouting For Zen, a convert from the car world, remarks:

I already wanted one, but now that I can get a starter bike with this much character for less than I thought? Shut up and take my money. This would be a great way to introduce someone to riding: great engine, great looks, it's sporty without being too stiff, and as a cruiser you can just ride the road.
The only problem is, the Ducati Scrambler's got an entry-version now, too. I know the two aren't exactly rivals per se, but as modern revivals of classic ideas, they definitely fall in similar markets. So now—which should I get?
First of all, forget the entry level 399cc Scrambler SIXTY2, the $900 you save over an Icon is not worth the missing 404cc's and lesser components.
Luckily the 803cc Ducati Scrambler Icon is a bike I am very familiar with (and love). While on paper the Scrambler Icon and Scout Sixty aren't really in the same category at all, in the real world they 100 percent absolutely are. They both appeal to new riders by offering them a nearly identical price point, tons of character, a large "lifestyle" element and most importantly, even though both bikes are image-based they have "enough" that you won't quickly outgrow them.
Most people will reply with something like, "Get a shitty bike to start with, you always crash, etc." or something to that effect. That is an entirely different debate for an entirely different day.
To me, the perfect bike (even for a beginner) is a bike that you love looking at, riding and owning. Something you take pride in, and something that is tame enough not to kill you but just capable enough that as your skill set grows the bike won't become boring. Something that helps you fall in love with motorcycles and develop a passion. That's the perfect bike. For me it was a slightly-used Ducati Monster S2R1000. It wasn't cheap, nor was it responsible. It was an emotional choice, like all good motorcycle decisions.
I never thought I'd say this, but the Indian Scout Sixty also ticks all those boxes for me. Since I've already built myself a scrambler from an old Ducati 900SS, I guess my garage could handle something a little different.
Something like an Indian, in all black. With some Öhlins and some loud pipes for that wonderful engine.
Lindsay Ross is Lanesplitter's fastest contributor. Follow him on Instagram.