The all new Honda Africa Twin is the most exciting bike to come from Honda in over a decade. With the adventure market taking off in recent years Honda went back to their roots, making massive claims about this new thing being something truly honoring of the bike that put them on the (off-road) map. Something, they claimed, that was truly special.
The adventure bike segment typically involves taking a bigger motor, putting it in a bigger bike, adding a long travel suspension and a beak and calling it a day. But Honda has claimed something different, naming their first modern foray into this field after the the legendary Honda XRV750 Africa Twin road-going dual sport and NXR750 Africa Twin, which won the Paris-Dakar Rally four times in the late 1980s upon its launch.
Neither bike ever made it to American shores, though that didn't keep us Yanks from adoring it from afar or from the fortunate amongst us from importing them whenever possible. But, for 2016, Big Red is finally looking to remedy that.
(Full Disclosure: Honda wanted me to ride the Africa Twin so badly, they put me on a 70 hour marathon of travel over six days so I could ride the bike in South Africa. I watched The Man From UNCLE, Agent 47, Pitch Perfect I & II, Fast Seven (again), Fifty Shades of Grey (I was curious), Mission Impossible (again), Straight Outta Compton, Maze Runners 2, The Jinx, and some documentaries on MotoGP and Formula One.)
G/O Media may get a commission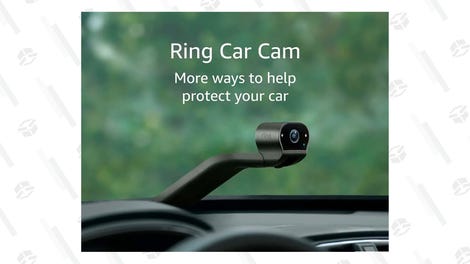 Honda promised us, both with its name and early marketing, that the new Africa Twin wouldn't be another Starbucks parking lot ornament. That it wouldn't just be off-road themed, but off-road ready. That it would bring the lifestyle from Long Way Round to the common man, in a package and with a price that anyone could actually buy and actually take off road.
The Africa Twin is also the first step in solving a massive problem for Honda. Most of us are no longer Ford people or Chevrolet people, Sony people or Pioneer people, or Honda people or Yamaha people, for the most part. The Internet has allowed us to become an informed generation, and we reward brands who create superior products with our dollar.

For most of the last decade, Honda made it their mission to create entry level, economical, value-based motorcycles for the everyman. And they excelled at it. The CBR300R, CB300F, CB500F, CB500X, CBR500R, NC700, and NC750 are all great bikes.
The whole industry can thank Honda for helping get new people on motorcycles, and for the bikes they sell to those new riders once they are done with their "first bike." Because Honda hasn't given them anything to lust for. Nothing they sell, CBRs included, are interesting until you get into the Goldwing (unless Akira's your favorite movie.)
It seems as if they've finally had enough, and Honda is finally focused on trying to bring the heat once again. Last week, we brought you news of what they may have planned for two new CBR1000RR models, but the first step comes in the form of a 1,000 cc adventure bike named the Africa Twin.
From Honda's own Mr. Y. Hasegawa, series large project leader of the Africa Twin:
...we wanted to create a full-scale true adventure motorcycle that was equally enjoyable and capable in crossing vast continents as it was on the highway and in everyday use.

...our CRF1000L (the fancy name for the Africa Twin) has off-road ability that makes dirt roads a joy to tackle, with the comfort of a tourer and agility of a commuter. In other words, a model truly worthy of inheriting the Africa Twin name.
The Specs That Matter
The Africa Twin is powered by an all-new 998 cc parallel twin motor, which uses the same four-valve Unicam head design as Honda's competition dirtbikes (the CRF250 and CRF450.) Honda said the choice to go with the P-Twin over the V-Twin was made early on because it greatly helps with centralizing the weight and with keeping the motor compact and slim.
It also features a 270-degree phased crankshaft, like the Triumph Scrambler, which Honda claims gives the Africa Twin better rear wheel traction. In reality, a 270-degree crank reduces inertial torque which adds more traction feeling. As more people will notice, it also gives the bike a distinct throaty exhaust note.
The motor makes a claimed 93.8 horsepower at 7,500 rpm and 72.3 foot-pounds of torque at 6,000 rpm. These numbers aren't all that impressive (they almost mimic the Suzuki V-Strom 1000, whose torque comes on a little earlier thanks to the V-Twin layout), but what is impressive is how svelte Honda kept the motor.
For instance, the two balancer shafts used to cancel engine vibrations are given double duty, driving both the oil and water pumps. The Unicam head saves weight at the top of the motor, while the oil storage is placed within the tank which removes the need for a pressure-feed passage and moves the weight lower. Longitudinally, the Africa Twin's 1,000 cc motor is the same length as that of the CBR500R.
As has been covered many times, the Africa Twin comes in both a manual version and in an automatic version, with a dual clutch transmission. Both models get Honda's "selectable torque control," which is there way of saying traction control, and both get ABS, which can be turned off at the rear.
The DCT version comes with four drive modes. D mode favors fuel economy, while S1-3 provide progressively sporty characteristics with faster down shifts and the ability to hold lower gears for longer.
It also has a "G" or gravel mode, which gives the throttle connection a more direct feeling connection with the throttle. And duh, I left it on the whole time.
The frame is a steel, semi-double cradle job similar to the one on the CRF450 Rally. It gives the Africa Twin a wheelbase of 1,575 mm with 9.8 inches of ground clearance and a wet weight of 510 pounds for the manual or 533 pounds for the DCT. Seat height comes in at 34.2 inches, but can be lowered to 33.4 inches.
The nice Honda man said that they'd done considerable testing when designing the front cowl/windscreen to provide clean air to the rider and reduce buffeting. The design looks nice and actually works extremely well, though Honda has a 90 mm taller/30 mm wider unit you can swap for if long tours are your thing.
The instrument panel gives you just about all the information you could ask for, albeit still with the style and quality of my 9th grade alarm clock. I had a difficult time referencing information easily given the relatively low contrast of the screen, but the stacked displays are a tad reminiscent of a rally readout which is a pretty cool idea.
The bike will be in dealers come June, and the late release is why Honda are saying they're only bringing the silver and red/black/white model to the U.S. for 2016. Pricing comes in at $12,999 for the manual and $13,699 for the DCT model.
We Rode The Damn Thing
South Africa is an interesting place to have a press launch.
Parts of it are so much like home to me in Southern California that I nearly forgot all about the 30-something hours it took to get there. From the coffee shops and restaurants to the touristy waterfront strips to the Stance stickers on the barista's laptop, it's astounding.
On the other hand, shantytowns with populations into the millions, a government so dirty it makes ours looks like a bunch of choir boys, and rampant crime remind you that you're very, very far from home. But, they really needed the headline to read "we rode the Africa Twin in Africa," so here we were.
For the first day of the launch, Honda left the stock Dunlop rubber on the bikes and had 300 km or so of mostly paved roads planned. We tested the manual and DCT versions of the bike.
Despite asking to experience the manual first so I could focus on just how the bike itself was different from the competition, I was handed the key to the DCT version and told to grab a rain layer. Our route was 80 percent paved, with several sections of fire road/hard-packed gravel road.
Finally, it was time to leave, and my heart started to pound as I reached for and missed the clutch lever several times. "Oh right. DCT. It's okay, no one saw. You'll be fine," I told myself. We made it maybe five miles down the road before it was time for dirt. And then the rain started. Talk about being thrown in the deep end.
The thing about DCT transmissions is that, while they may technically be better and take care of a lot of the stuff we humans can mess up, they don't have brains that can take in as much information as the human brain.
The Honda version is actually pretty smart and, while it doesn't have an IMU to measure every axis of movement, it does use things like engine speed, wheel speed, and throttle position to "know" if you're going up or down a hill. If your wheel speed is increasing, but the throttle isn't opening, the bike assumes you're going down a hill. Throttle position staying the same but the wheel speed going down? Must be going up.
The Africa Twin actually does this fairly well. It was one of the things I was most curious about after Honda claimed the bike would adapt to moving up or down a hill by holding onto gears longer, and the Honda did about as well as expected. Unfortunately, it still didn't do what I wanted.
DCTs also can't take into account different riders' abilities or preferences. I'm not a bad off-road rider but, on a launch with guys who've ridden the Paris-Dakar Rally, I was definitely one of the least experienced. Without a ton of experience in the slippery stuff, I use a little extra engine braking for situations where I'm worried about traction.
For this first dirt section, with rain pouring and obscuring my vision, and the following windy downhill section, the Honda kept pushing me into a higher gear than I wanted. Yes, you can override the system by using the push buttons to manually select a lower gear, but 30-45 seconds later it was pushing me back into fourth. To call it stressful would be an understatement, especially after I'd promised my mother I wouldn't crash in Africa.
The Africa Twin has a slightly evolved DCT system, which now offers three levels of "sport" mode rather than just "S" and "D" mode. S3 is the most aggressive of the bunch, and it's supposed to hold onto gears longer before shifting up a gear. While I noticed a difference, it still didn't hold onto gears like I would if I were riding enthusiastically.
After lunch it was time for the manual model, finally it was time to test this bike the way I best knew how. The manual version, compared to the DCT, feels much faster. The cable throttle offers a much more direct connection to the rear wheel, and the torque is much more evident without all the dual clutch business. During lunch I asked if there was some way to put the DCT model in a manual mode, so it would stop upshifting on me, and I was told the R/M button hidden on the right handle would give me just what I wanted. Man, I wish I'd known that a few hours earlier.
However, the sportier fueling highlighted a new problem with the Africa Twin I hadn't yet noticed, or at least been paying attention to: the front suspension. I'd noticed earlier that brake dive was very noticeable, but it wasn't until I was back on "home turf" that I really began to despise it. The section after lunch was a particularly windy section and, with the rain gone, our group was all too ready to pick up the pace.
A mile or so later, after running wide in several corners and with the bulk of my focus on the fact that Africa uses the wrong (left) side of the road, I backed off a bit.
With about 150km (93 miles) under my belt, we'd hit the comfortable stage you hit with a new girlfriend after a month. You know, the one where you assume you're going to see each other every night the coming weekend, but have also realized that she refuses to put that water glass she uses away when she leaves in the morning. The riding position now felt like home, as did the power, and all I could think about was how fun this bike could be with street suspension.
By the end of our long day of riding, and despite what it may sound like so far, I still hadn't written off the Honda. Yes, the power was sort of lacking and the front suspension made it possibly the worst "adventure bike" on the pavement. But, as with most Hondas, it carries its weight well, is narrow and maneuverable, and those issues would make it better off road.
What's more, most of my issues could be solved with tuning the suspension or upgrading the suspension, and adding an exhaust. Wifi was scarce in our corner of the world, but I spent my night Googling to see if anyone had come up with an aftermarket fork for it yet, to see if the price would keep the bike plus the new fork competitive.
We Rode The Damn Thing On Dirt As Well
Day two was dirt day, and the Hondas were fitted with TKC80s when we walked into the parking lot that morning. Every other setting, including suspension, remained the exact same the nice Honda man informed us as they went over the day's route. We were headed down the road for a few on road miles before they had a 10 mile loop for us to experience both bikes on. Again, I asked for the manual so I could focus on only one new trick at a time.
No one listens to Turtle. Again I was pointed at a DCT model, but I put on my big boy pants and figured it was a good test of what many riders would experience their first time off road with a DCT. As usual, the TKC80s were actually lovely on asphalt, and the bikes felt almost identical as we made our way to the offroad site. Once on the dirt road, I reminded myself of the lovely training I did at the RawHyde Adventure school a week ago and that, DCT or not, I'd be fine and just needed to loosen up and worry less about if I should have signed up for Medjet before I left home.
They spread us out a bit so we wouldn't be dealing with the dust from the person in front of us, and sent me us up the hill. I wasn't about to leave this to automatic mode after it kept dumping me into a higher gear on the way in, so I popped it into manual mode and set up the hill. The hill was full of large rocks, with several twists and turns, some sand, and a nice big bump or two. The bike actually ate all of it just fine and, now in the gear I wanted, got up quite easily for a bike its size.
Once up the hill, we were briefed on the route and dismissed one by one back down the hill of death. I popped the bike into "G" mode (gravel) and head down. As I bounced off the rocks, I started to finally understand the whole DCT thing. The track was bumpy enough that, even though I'm quite comfortable shifting while standing, I found it incredibly nice to use the push button gear selector to vary between gears to use engine braking for the rocky twisty stuff and gain speed for the short, sandy straights.
I kid you not when I say that, once at the bottom of the hill and out on the course, I had one of the best offroad riding experiences of my life.
Once you're used to it (and in manual mode) the DCT is fucking fantastic off-road. For a non expert rider like me, it helped me change into the perfect gear for every section at the perfect time, and the rev-matched downshifts were not too dramatic although by the end of the loop, I'd learned how to use it to help me back it in to corners.
Without a clutch to operate, slow speed manuevuers become a little tricky (especially if you've just completed the RawHyde school which is all about clutch control), although you can use the rear brake like a clutch by using it in conjunction with the throttle. Regular and high speed maneuvers, on the other hand, are vastly improved by the perfectly executed, finger initiated shifts. Somewhere about halfway through the lap, as I hit a jump in front of an audience of springboks, I realized I was riding a big dirtbike and not the adventure bike I'd been told we were riding.
Now, I should be clear here that I'm not an expert off-road rider or someone extremely qualified to dive into the subtle differences between various off-road machines. But I can tell you I've ridden all and I've spent a lot of miles off road and the Africa twin is better than anything else I've ridden off road with more than 650 ccs. It's better than that XR650L, better than the GS, and better than the KTM. We didn't get into anything too crazy and technical, but lots of South Africa looks like the California high desert and there wasn't a single time during the day where I wished for anything smaller, lighter, more powerful, or different.
I finished my lap and head back up the hill of death, now with triple the confidence and double the speed, drifting and jumping my way up the mountain.
My second lap, on the manual, didn't go quite as well. The photographers were moving positions and now wanted to shoot some video, and our group leader stopped us after the first section on the course. They'd mentioned earlier in the day that if we turned the bikes completely off, the electronics would reset to their default settings, and I was careful to use the on/off switch and not the key to shut the bike off while we waited.
When my turn came, I got mid turn and mid slide when the TC suddenly cut in, power cut out, and I found myself cuddling with some dirt and a thorny patch. Turns out, even if the bike isn't shut completely off, the traction control still resets. Very annoying considering that restarting the bike means needing to turn off ABS, putting the bike in G mode, turning traction control off, and putting the bike in manual mode. Every. Damn. Time.
The rest of my lap was uneventful, although fun now that I knew where the jumps were, but I noticed I was working far harder, cutting it way closer, and having far less fun on the manual. The DCT model allows you to change gears literally whenever you want, including mid left hand turn when my left foot is normally out but, with the extra effort required on the manual, I wasn't fairing nearly as well. The previous day I'd been itching for the manual version but today I just wanted back on the DCT.
With our laps done, we swapped models once again and head back to camp. It's worth noting that I put this second DCT model I was on for the last few miles in S3 automatic mode, and it held onto gears far longer than the first bike I'd ridden in the same mode. Honda swore there were no "learning" capabilities of the bikes, so I guess you can just chalk this up to riding the first models off the production floor.
Either way, unless you're running a quick errand around town or doing some serious highway miles where you want to focus more on listening to audiobooks than shifting - manual mode is the way to go.
That soft suspension and unimpressive power I'd moaned about the previous day? Perfect for the dirt. I didn't bottom out once, nor did I have so much power that the rear spun out uncontrollably.
What We'd Change
I can sort of understand Honda's desire to have us ride the bikes with the exact same settings on and off road, to show us what the bike could do out of the box. But I really wish Honda would have set up the suspension of the bikes for that day's use for each day. The suspension, at both the front and back, are fully adjustable for spring preload, rebound, and compression and I left the weekend with a huge question mark as to the how the suspension would behave with a few clicks here or there.
Not everyone has the same affinity for riding adventure bikes like big supermotos that I do, and it's a shame that I can't speak about the bike's full potential. But I can say that Honda claimed to build a bike you could rage off road that would be sufficient to get you across the country and that's exactly what they've done.
On or off road, I'd make a stop on Touratech's website for some crash bars, beefier footpegs, and auxiliary lighting. We didn't ride the bikes at night, but I like to add more lights to almost anything I ride, and I like to stand when I ride in town a lot. Because I like fun.
If I were most riders (you know, the ones who don't actually go off road), I'd tinker with the suspension but likely try and get stiffer springs. The Africa Twin doensn't make a ton of power, but it makes enough unless you do a ton of two-up riding and it's adequate (though that wouldn't stop me from getting a pipe and new tune). Get the suspension sorted and the rest is pretty well suited for touring or daily riding. The seat is comfy, the windscreen is pretty much perfect, and the brakes are just fine.
Off road, I would add TKC80s as Honda did, which would likely keep me from overriding the front suspension, and I would add a click or two to preload and add more crash bits. It's honestly a great dirtbike after that and, despite my expectations for it to not be great off road, it wears the "CRF" name well.
The Stuff You Wanted To Know
I told you to ask questions about the bike so I could help tailor the review to what you wanted to know. If you aren't following me on Instagram or Twitter, you really should be. I try and keep the food and cat pics to a minimum.
You asked about where the bike wore its weight. I'm happy to report that, while not as low as something like the NC700, the weight is incredibly manageable. Duck walking (as asked) and parking lots speeds (on and off road) are all very easy and the weight management has allowed Honda to make the bars fairly narrow, which is always a big plus for me. The seat is also narrow, which had guys down in the 5'8" range flat footing easily.
Does it wheelie? Yup, even in DCT trim.
Does it jump? You bet your ass, and it does so better than any of the big bike ADV competition. It's still not a proper dirtbike though.
How do super dirt enthusiasts feel? The guys with primary dirt backgrounds (one completed Dakar and another tested primarily dirt bikes) loved the bike. It took them longer to adjust to the DCT model given that it required more unlearning, and the guy who'd ridden Dakar never came around on the DCT model. The rest of us preferred it off road, while still wanting the manual on.
How are the auto modes off road? They're sufficient if you chose to put faith in them (they didn't do anything wrong), but I still preferred manual mode.
How does it compare to the KTM and BMW? To be honest, it's hard to see those as direct competitors. The KTM is $4,000 more, and the big GSs can get up into the $20k range. But they also feel like premium machines in their fit and finish. After spending last weekend riding a BMW R 1200 GS at RawHyde's Adventure School, the cheap plastic of the tank and cheap paint left me wanting more, but the price is also vastly different. In the end though, if you care about off-road performance, the Honda is peerless. On road, it's likely the worst of the bunch.
How is it at speed? I hit 206 kph (128 mph) and it felt completely stable although it ran out of juice somewhere around 200.
Do us proud and dump it in the dirt! Done.
Why You Should Care
The Honda Africa Twin is the same weight, power, and price of the Suzuki V-Strom 1000, another bike I love. It's also about 1,000x better off road. The next off road adventure bikes, at least in terms of price, are the Triumph Tiger CX ($12,500), BMW 800 GSA ($13,695), Yamaha Super Tenere ($15,090), KTM 1190 Adventure R ($16,999), and BMW R 1200 GSA ($18,340).
The Honda Africa Twin is better than all of them when it comes to the dirt.
Is it perfect? Absolutely not. Do I know which version (DCT or manual) I would buy? Nope, still trying to figure that out.
But I am actually seriously considering buying one. Because the price is great, it makes enough power, and it's the ONLY bike that's taken excellence off-road while being manageable on-road seriously.
Honda absolutely delivered on their promise of bringing us a bike worthy of adventure, and worthy of the Africa Twin badge it carries on its side. More importantly, they've finally started to nail the DCT thing, and their attempts to show us its off-road applications had me better, faster, and having more fun off road.
It doesn't have nearly the premium feel that the KTM or BMW have, from the components to the paint to the display, but it's cheaper and better than either of those in the dirt. And isn't that what this segment is supposed to be?
Sean's Gear:
Helmet: AGV AX-8 Evo
Jacket: Dainese D-Explorer Gore-Tex
Pants: Spidi Marathon H2OUT"
Gloves: Spidi T-Road, REV'IT Roadstar GTX
Boots: Dainese Latemar Gore-Tex
Photos: Honda and Sean MacDonald
Contact the author at sean.macdonald@jalopnik.com. Follow Lanesplitter on Facebook and Twitter.