While filming an episode of The Grand Tour in Mozambique, host Richard Hammond wrecked his motorcycle, sustaining a head injury that left him laying unconscious in the road, far from anywhere where he could receive comprehensive medical attention. Things seem to have worked out fine, since Hammond now claims he is, in his own words, "not dead." Very glad to hear that.
According to Grand Tour Nation, a source on the show described the accident:
"Richard was traveling quite fast when he came off. It cause instant horror on set. There was a lot of concern. If his injuries had been serious it wouldn't have been easy to get medical attention. It's very remote there and facilities are basic.

The lads are known for having a laugh on set but Richard's previous accident is still fresh in their minds. They were all shaken by the latest incident."
The "previous accident" is referring to Hammond's well-known 288 MPH crash in a Vampire jet-dragster back in 2006. That wreck left Hammond with some brain injuries that took a lot of time to recover from, leading to renewed fears about the possible damage from this recent wreck.
It's not known if he was wearing a helmet at the time of the accident.
According to the Sun, when co-host Jeremy Clarkson asked if Hammond was taken to the hospital after the accident, Clarkson said "We don't do hospitals," which isn't exactly true, since Hammond spent an awful long time in one after the 2006 accident.
G/O Media may get a commission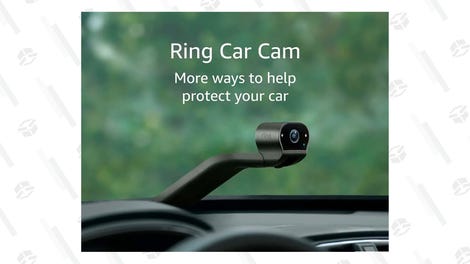 Hammond himself has spoken about the accident, making his bold statement about his continual metabolization on his DriveTribe page:
It's true, I did fall off a motorbike whilst filming recently for The Grand Tour in Mozambique. I banged my head, yes, along with pretty much everything else apart from my left thumb, which remains un-bruised. Can't tell you more yet about the how and why of it; that's all for later in the year on the show. As for injuries; well put it this way, I don't think I can get a book out of it.
See? DriveTribe's good for something! Proving you're not dead. For the record, we're pro- non-dead Richard Hammond as well.