BMW's don't burble. Except for one: the last-generation M5. The instant you fire-up the previous gen Bavarian four-door (codenamed E39), its powerplant burbles with all the subdued menace of a late 60's muscle car. Unlike the M5's American homonyms, the uber-sedan's mellifluous melody doesn't foretell a great deal of sound and fury signifying nothing but straight line acceleration — although there's nothing wrong with the M5 in that department (0 to 60 in 4.7 seconds). This Armani-clad beast can take all its speed and shove itself around a corner like a purpose-built German sports car (did I mention any names?). And it can cruise — yes cruise — at a delimited 186 mph.
Unlike its predecessor, the E39 was not a hand-built special; the car rolled out of the same Dingolfing factory that manufactured your basic 5-Series sedan. It's easy to mistake the M5 for its less-capable siblings — if you're not paying attention. If you are, it isn't. Hunkered stance, more aggressive air dam, wider tires, multi-spoke wheels, quad pipes, clear turn signal lenses, blacked out window trim, tiny rear spoiler, sleeker side mirrors, demure boot badge — the M5 signals its sporting intent with the subtlest of visual cues. For many discerning pistonheads, the M5's Q-ship character makes it both absurdly practical and infinitely desirable. As Gomer Pyle liked to say, surprise, surprise, surprise!
Well no wonder. The E39 M5 holsters the M division's first eight-cylinder engine. Mein Gott, did the Mgineers go to stadt on it. They enlarged the standard aluminum block from 4.4 to 4.9-liters, increased compression, added electronically controlled throttle bodies, fitted it with double VANOS continuouslyvariable valve timing, added dual air induction, attached a duplex chain drive for the intake cams, rigged a G-force-responsive lubrication system, slapped on a free-flow exhaust and controlled the whole shebang with a Siemens MSS 52 Motronic digital engine control system. The result: a butter-smooth, torque-rich, high-revving, normally-aspirated V8 kicking out 400hp (slightly less in US spec.).
On the sensible side, the E39 was also the first M Product with electronic traction control. On the not-so-sensible side, pressing a button labeled "Sport" tightens-up the M5's steering and throttle response — transforming a stupidly swift sedan into a totally bonkers BMW. Thanks to the fundamental goodness of the basic 5-Series' 50/50 weight distribution and aluminum intensive MacPherson strut (front) multilink (rear) suspension— tweaked to perfection by the roundel's rabid ruffians — the last-gen M5 can hold a corner like a pit bull with lockjaw clamping onto a poodle's hindquarters (or something like that). Switch off the Dynamic Stability Control and... die. Or hang the M5's tail out like a pro.
The E39 M5 has an Achilles heel: the helm. Although the donor car's steering ratio was reduced and speed-sensitive Servotronicity added, I reckon a recirculating ball system is best reserved for that stupid game in Chuck E. Cheese where you try to shoot as many baskets as possible in 60 seconds. The M5 is easy enough to control, but it's far less rewarding to do so than it should be, given the rest of the car's dynamic perfection. It's also entirely possible to look down for the Sport button, look up and find yourself heading towards something distinctly solid. Fast. Although the M5's brakes are epic, it's always best not to have to use the stoppers, if you know what I mean.
G/O Media may get a commission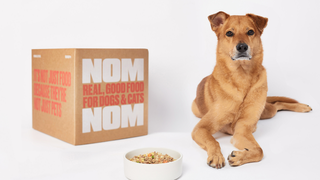 When BMW replaced the E39 M5 with the E60 M5, they blew it. By trying to top themselves, by transforming the ultimate muscle car into a hi-tech cruise missile, the Bavarians jumped the shark. Not only is the new M5's Bangled metal about as subtle as Carmen Elektra in an evening dress at an Indiana bake sale (if nowhere near as alluring), not only does it boast the world's worst gearbox, not only does its V10 engine sound like a diesel at idle, but — Jesus, isn't that enough? Luckily, there are some 20,000 E39's out there, somewhere, waiting for a discerning pistonhead's patronage. Go get 'em boys. [by Robert Farago]
Related:
More Required Riding columns [internal]