As the Insurance Institute for Highway Safety (IIHS) crash tests the 2015 Ford F-150, Automotive News' Larry Vellequette noticed the crew cabs have extra "protection bars" that two-door trucks don't get. If you think that sounds shady, IIHS seems to agree and has already started digging deeper.
You can let Vellequette take you underneath the SuperCrew (full four-door) and SuperCab (extended cab) in his report right here, or check out these 2015 Ford F-150 frame diagrams I pulled off Ford's official parts site.
Look closely at the bottom of each frame and you'll see the SuperCrew trucks have two bits the others don't; #5F079 and #5F077 identified as a "protector" on other parts sites. Oddly I couldn't track those parts down on the site that had these diagrams.
These protectors could be significant in improving the truck's safety in the dreaded "small-overlap frontal" crash evaluation, which entails smashing a car into a five-foot tall barrier squarely on its left headlight at 40 MPH. That's extremely tough on any vehicle because there isn't much more than sheet metal between the driver and stationary impacted object.
G/O Media may get a commission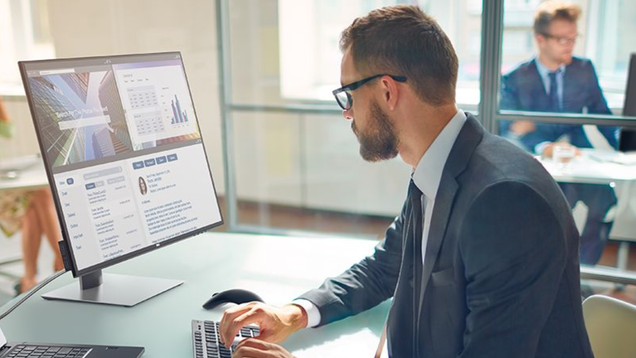 Dell UltraSharp 27 Monitor
The IIHS told me they typically only test the crew cab version of all automaker's pickup trucks because they're the biggest seller. And indeed, Automotive News says 70 percent of F-150s sold are full four-doors. But then obvious question is; "why do the smaller-cab trucks lack this safety feature?"
Ford's official reply: "Ford adds supplementary material to its SuperCrew model to reinforce cab strength. We optimize each cab structure based on many factors including cab style, mass, wheelbase, powertrain and driveline to meet regulatory requirements and achieve public domain ratings."
Apparently such a thing never occurred to the IIHS, which is going to start testing all pickup truck cab configurations based on observations from Vellequette who, in case that hasn't been clear, is an investigative journalist and in no way affiliated with the crash-testing organization.
The U.S. government's own auto-safety regulator, the National Highway Traffic Safety Administration (NHTSA), already crash tests every truck cab size. But they only look at head-on impacts, lateral impacts, and rollovers in their ratings. All 2015 Ford F-150 variants scored the highest possible "five-star overall" rating from the NHTSA.
The IIHS is a completely different entity, funded wholly by insurance companies. It also purchases all vehicles it tests from dealerships "just like a consumer would," to avoid getting some kind of rigged vehicle from a manufacturer that might get an unfairly high score.
Now in light of Ford's "equipment disparit" being noticed, the IIHS is conducting a significantly more comprehensive safety report on the 2015 F-150 than they were initially planning, which will include a repair-cost analysis that we should get next month, so stay tuned.
All Chevy and Ram would say is basically that they know this crash test exists and optimize all their trucks to be as safe as possible.
What I don't really understand is the surprise over different-cab trucks having different equipment. Short, long, and medium truck cabs should all be crash tested separately just like the two and four-door variants of any other car, right?
---
Contact the author at andrew@jalopnik.com.