Renault has released pictures of its new Kangoo, which is sort of the European version of the Honda Element but without the pretense of ruggedness. Since its introduction in 1997, Renault has sold 2.3 million of the mini-MPVs. The Kangoo will be available with a range of small diesel engines, including two bio-ethanol setups by the summer of 2008. The interior features very greatly from one trim level to the next, but all will come equipped with a handbrake designed to resemble the brake levers found on your average 747 &mdash though with only 105 hp from the largest engine we imagine you won't be flying your Kangoo anytime soon. Press release below the jump:
NEW KANGOO: MORE PRACTICAL, MORE COMFORTABLE On its launch in 1997 Kangoo's affable, expressive style revolutionised the leisure utility vehicle sector. Roomy and versatile Kangoo has been a success, selling over 2,300,000 units since it was launched. New Kangoo matches family expectations more closely. It draws on Kangoo fundamentals, turning them intoan optimised blend of quality, comfort, and practicality. By keeping engineering costs and reducing investment costs, New Kangoo is priced in a competitive bracket that is comparable to that of Kangoo. New Kangoo is produced in France, in the strongly modernised MCA Maubeuge factory. The first Kangoo was also manufactured on the same site, which is one of the most productive factories in Europe in the LCV segment. At 4.21 m in length, New Kangoo's resolutely contemporary, affable, cheery lines exert a strong appeal. Its short, chunky front end frees up space for the bright, airy passenger cabin, which is further enhancedby its steeply-raked MPV-style windscreen. Some versions have pop-open windows, and other others electric ones. All have large doors which open onto a comprehensively reworked interior. New Kangoo emphasizes well-being and ride comfort. For improved ride pleasure, a number of features have been upgraded. With its outstanding roominess, New Kangoo has put the onus on space and the shared ride experience. It is 18 cm longer than its predecessor and that extra length has been lavished on the cabin, where more volume gives the five occupants more room and more comfort! Resolutely contemporary and featuring a more ergonomic design, the dashboard resembles an MPV's, while the cabin has been refitted and finished with quality materials. New Kangoo boasts standards of thermal and acoustic comfort worthy of an MPV.
Some versions feature automatic climate control. Air is evenly distributed at both front and rear thanks to the design of the circuit, which has outlets at each passenger's feet. To ensure acoustic comfort, engineers have used the same techniques as for the rest of the range.

New Kangoo takes an ingenious approach to modularity. With its practical design dedicated to the pursuit of leisure, it brings to the segment a novel touch of ergonomic design, roominess, and user-friendliness. Its 60:40 split-fold rear bench folds down easily in one fell swoop to form a flat load space. On some versions the front passenger seat can fold down in the same way, Payload can thus be boosted
from 660 litres to 2.8 m3.

What's more, in this configuration the vehicle can carry objects that are 2.5m long. New Kangoo's interior boasts up to 77 litres of stowage space, with for example some handy aircraft-style stowage compartments for the rear passengers. It also debuts innovative longitudinal roof bars that convert into a luggage rack. No tools are needed and the rack can take loads of up to 80kg.

New Kangoo comes complete with a diverse and comprehensive range of reliable powertrain packages to meet the needs of all motorists: two petrol engines and one diesel, and three different outputs. This offering is firmly built on strong values like robustness, reliability, economy, and respect for the environment. The New Kangoo 1.5 dCi 105 (78kW) will offer consumers a diesel engine with particulate filter (76 kW) from launch-day-one. Both other 1.5 dCi powertrains (70hp/50 kW and 85/63kW) fulfil Renault's eco2 signature, with CO2 emissions lower than 140g/km.

Developed from a C-segment platform that is acknowledged for its dynamic quality, comfort, and safety, New Kangoo offers features hitherto unprecedented in the leisure utility vehicle segment. Its 2.7 m wheelbase lends it sound, balanced, secure handling. Its active and passive safety equipment is identical to that of a family saloon. All versions are equipped with the latest-generation ABS and Emergency Brake Assist and engine torque overrun regulation functions. Some versions feature ESP with understeer control and ASR traction control.
For the safety of its occupants, New Kangoo benefits from state-of-the-art driver assistance systems, most of which originate in the segments above. They include cruise control/speed limiter, automatic headlamp actuation, and wipers with automatic rain sensors, none of which was available on the previous model. New Kangoo also has between two and six airbags, seat belts with pretensioners and load limiters, and anti-submarining humps in the front and back seats, as well as three seats with Isofix anchorage points (depending on the version).
New Kangoo is available with a full range of engines to suit each customer's individual needs. Its line-up of powertrain packages prides itself on values such as robustness, fuel economy and respect for the environment. This is why one of the diesel versions of New Kangoo is available with a particulate filter.

1.5 dCi: 70hp (50kW), 85hp (63kW), 105hp (78kW), 105hp with particulate filter The 1.5 dCi has made a name for itself as an innovative, quiet, high-performance engine that delivers top-class driving comfort and is not only cheap to run, but also environmentally- friendly. On New Kangoo, it is available with three levels of output.
The 70hp (50kW), 85hp (63kW) and 105hp (78kW) versions are intended for different kinds of motorists, with different needs. Available on the entry-level New Kangoo, the version that develops up to 70hp (50kW) at 4,000rpm is synonymous with minimal running costs. It delivers 185Nm of torque at 1,750rpm. Thanks to its low combined-cycle fuel consumption (5.2 l/100km), it emits a frugal 138 g/km of CO2, which makes New Kangoo the most environmentally-respectful leisure activity vehicle on the market. It is accompanied by a 5- speed manual gearbox.
G/O Media may get a commission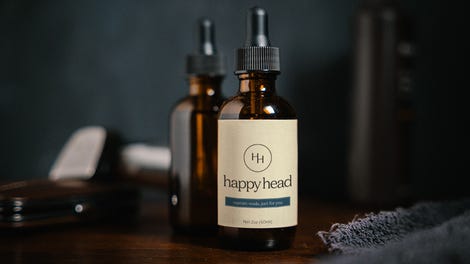 The 85hp (63kW) version, which achieves maximum output at 3,750rpm, is a picture of versatility. With 200Nm of torque available from 1,750 rpm, this engine is as comfortable on city roads as it is on long journeys. And it gives New Kangoo an extremely attractive fuel- economy-to-performance ratio. With an average combined-cycle fuel consumption of just 5.3l/100km, it emits 140 grams of CO2 per kilometre. Like the 70hp version, it comes with a 5-speed manual gearbox.
New Kangoo now comes equipped with the higher version of the 1.5 dCi, already available on Clio, Modus, Mégane, Scénic and New Laguna. Developing 105hp at 4,000rpm, with 240Nm of torque at 2,000rpm, this engine is intended for motorists seeking even greater driving pleasure. With its second-generation common rail injection system, variable-geometry turbocharger and 1,600-bar injection pressure, this version is guaranteed to deliver excellent performance. And it does so without adversely affecting fuel economy, boasting a combined- cycle fuel consumption of 5.5 l/100km, achieved thanks to its piezo-electric injectors and 6- speed manual gearbox.
On the noise front, a twin-mass damping flywheel eliminates booming at low revs. The engine is also immediately available with a particulate filter. The particulate filter completely eliminates black smoke, thanks to an additional injector mounted on the exhaust line.