While skimming GM's archives I came across this 1954 marketing pamphlet called "The Cold Facts." The leaflet, unlike today's milquetoast, middling marketing materials, actually takes a hard swing against Ford trucks. Whatever happened to auto advertising with balls?
Seriously, you read this ad pamphlet and it's not only chock-full-o'-nuggets of awesome ad analogies — "Like ice out of the icebox... Ford advertising claims melt fast!" — it also goes right after specific, tested claims Ford makes about their trucks:
"We saw that when checking Ford's V8 with an advertised gross horsepower of 130 that the highest horsepower reading Chevrolet engineers could get was 113."
and
"Chevrolet's more effective transmission and rear axle ratios... provide distinct and outstanding advantages in rim pull... as much as 17% more in second gear with standard rear axles."
G/O Media may get a commission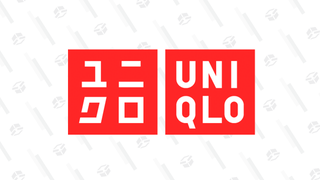 Year-round basics
Uniqlo Summer Sale
and
"Ford's 6 can't compare with Chevrolet's Thriftmaster 235 engine... providing as much as 628 pounds more rim pull than Ford."
Hell, Chevy even makes up new — albeit completely ludicrous — metrics, attacking Ford truck engines as being heat inefficient:
"It has been estimated that the extra heat lost by a Ford V-8 engine is sufficient to heat two 5-room homes in 20-degree weather."
I don't even understand why that's relevant, but it's ballsy nonetheless.
Why doesn't GM still have a "Cold, Hard Facts" brochure attacking Ford trucks? Why doesn't Ford have a brochure called "The Real Muscle Man" attacking the Chevy Camaro? Why doesn't Hyundai have a brochure called "Our Scary Awesome Efficient Engines" that attacks friggin' every automaker? Why doesn't Chrysler have a brochure called... umm... "The Jeep Wrangler's Still Good"? OK, so maybe Chrysler shouldn't have one — but every other automaker should.
It's not to say all of today's car ads are meek. Some aren't. I'm seeing some signs of life in auto advertising — Nissan Leaf ads are attacking the Volt. Howie Long went after the Ford F-150's "Man Step". But both ads seemed rather silly, mostly because they were doing it wrong, attacking vehicles for having features they themselves didn't have.
Instead, automakers should attack using the numbers, differences and features they're most confident in — and use them offensively. Chevy should be taking Ford out to the woodshed over PickupTrucks.com and its "Rumble in the Rockies" from late last year. I've heard next to nothing on it. Why?
Confident women and men are sexy. The same is true of confident automakers — it's a great sales tool. Especially in a world where every automaker is building increasingly better products, the minor differences are going to become major selling points. But only if automakers have the confidence — and the balls — to call out where they're better.
It's past time for carmakers to drop their testes from the Carpocalypse-scarred torso they've been hiding in and give us some good ol' fashioned mudslinging.