When ESPN said it would show the rest of the 2018 Formula One season without commercials after its catastrophe of an opening broadcast in the U.S. last year, it seemed too good to be true. Surely, it was just a way to apologize, and wouldn't carry over into 2019. Surely, we were getting spoiled to a temporary thing.

Well, we were all wrong. Once again, ESPN will broadcast this F1 season in the U.S. without commercials. Sports Business Daily reported the news earlier this week, and a spokesperson for ESPN confirmed it to Jalopnik on Friday.
This is when we all do a goofy celebratory handshake that someone will manage to screw up two moves in, because, for yet another year, we won't have to miss a second of dominant race leaders or team orders the whole season.
The almost necessary move to commercial-free coverage in 2018 came one race into ESPN's new reign as America's F1 broadcaster. The network picked up the F1 contract before the 2018 season and the series moved there from NBC, which, at the time, had the rights since 2013. Rather than doing its own broadcast like NBC did, ESPN decided to pay for the rights to air Sky Sports' coverage.
It sounded easy enough, until it wasn't.
See, Sky Sports gives its European viewers commercial-free F1 broadcasts. Given that this is America and everything is an ad, ESPN wasn't going that route.
G/O Media may get a commission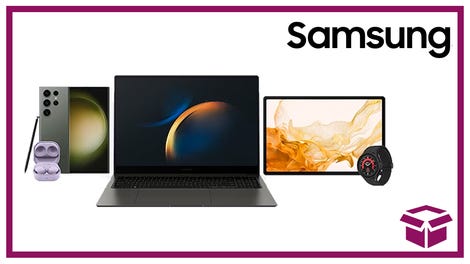 24 hour deals
Discover Samsung - Daily Deal
That led to a disaster of a season-opener broadcast of the Australian Grand Prix in the U.S., because ESPN tried to force commercial breaks into a broadcast that didn't break for commercials. ESPN cut out during key moments in the race, and even breaks during less eventful times were unnatural, because the U.S. version of the broadcast was going to commercial while Sky Sports' commentators were in full swing.
ESPN apologized for it all, and later announced that the rest of the season would go commercial free. It was a good way to try to keep viewers around, especially with the F1 streaming service launching soon.
Usually, though, things like this are short lived—a band-aid to make everyone happy until they've forgotten about how mad they were. It was only natural to assume that someone at ESPN would figure out how to make commercial breaks seem more natural during Sky Sports' commercial-free coverage, and that the ads would resume after the 2018 season ended.
But ESPN didn't do that. We're going another year without any commercials during F1 in the U.S., and that's cool.
Now, if only the stewards would call a few more safety cars during the races. Some of us have to go to the bathroom from time to time.