During last week's blazing hot Pirelli World Challenge test day at Circuit of the Americas, one guest was a bit hairier than all the others, and much happier if you scratched behind his ears. Meet Turbo, a stray dog who the RealTime Acura team just couldn't leave in the heat even though they, too, were far from home.

July in Austin means brutal temperatures in the upper 90s to low 100s, day after day, which is even more brutal to fuzzy friends who have a permanent fur coat they can't just take off. Sadly, dogs get frequently abandoned in the area around COTA. Turbo was found with no chip, and Austin Animal Center staff estimated that he was only 8 months old.
No. 43 RealTime Acura NSX GT3 driver Ryan Eversley spoke with Jalopnik about their new paddock-mate, saying that the person he least expected to jump in to save a dog said they had to do it:

The funny thing was, the guy that was like, "We're getting this dog," was our lead engineer on the 93 car. Of all people, I just didn't see it coming because he's just so business. I would be surprised he would be the one to be like, "Hey, lets pull over and get this dog." Like, I'd figured it be one of our younger guys on the team. But he was like, "No, no, we're helping this thing. Let's do this."

G/O Media may get a commission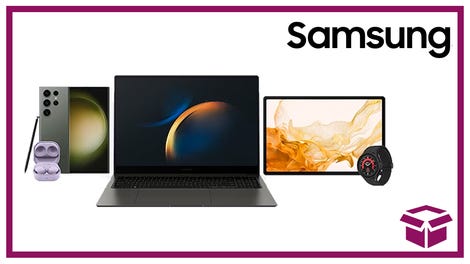 24 hour deals
Discover Samsung - Daily Deal
Once Turbo was at the track, it became a full-team effort to keep him cool and happy. Turbo had a nice shady space in between the RealTime trailers with food and plenty of water. The team even pitched in to give him a bath during their lunch break with cool water in the shade.

Eversley said:

Cool part is, all the guys have just been [...] we're seriously in the car, or in the trailer in between runs, and I'm like, "How's Turbo?" "Like, he's good, he's good. The shelter guy's coming."

Turbo, being perhaps the chillest track dog I've ever seen, ate up all the attention with nary a woof.

Members of the team eventually left Turbo with the local no-kill Austin Animal Center shelter, who checked for a chip (he didn't have one), gave him a thorough check-up and kept him for four days in case his owner reappeared.

No previous owner came forward, but a new one certainly did. You didn't think the team could just leave the guy in Texas, did you? One of the team members is currently making arrangements to adopt Turbo, per a shelter representative who spoke with Jalopnik.
Sometimes, the dog just chooses you.