It's an exciting time to be talking about trucks— every automaker is bending the throttle on innovation in the utility segment and it's all-out war to be king of every comparison. GM impressed me with their intelligent cruise control, but Ram's Nick Cappa wanted to address some things I might have missed.
One of my favorite features about the Silverado 2500 was its ability to lock speed at the 55 MPH posted limit up and down some serious grading. The Ford and Ram ran away, but Cappa explained that Ram's "smart exhaust brake," which modulates itself based on towing weight and vehicle speed, would have been effective at the higher speeds drivers would be more likely to travel. He also mentioned the smart-brake might not have been active in the test vehicle we were driving. Unfortunately, I was ignorant of such a feature's existence when I rode in the Ram so that's a mystery for another day.
As for the results of the drag race, Cappa naturally cited the difference in gearing across the three trucks. True, but the trucks were set up as equally as they could be based on what's available in the market. Granted, GM selected the size they'd perform best at. But wouldn't you?
The last, and maybe most significant, issue he wanted to discuss were the claims GM made about the Ram and Ford heavy-duties limiting the torque output in 1st and 2nd gear.
"Well, what does that say about their engines?"
Cappa was keen to suggest he reckoned that the Ram 2500 applied more power in first even with limited output. Now that's a stat I want to investigate... hopefully someone will lend us a dyno soon.
G/O Media may get a commission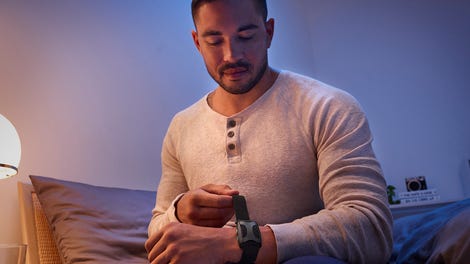 Now that Ram's spoken its piece, I'd be remiss if I didn't take this opportunity to stoke the fires of rivalry just a little more— the bass boat behind the Ram 2500 in the picture above was towed into the show by a Ford!
Images: Brian Williams