My buddy Mark in his affable New England accent said "Watkins Glen is the holy grail of road courses. Not some afterthought stuck on some existing oval". He was suggesting a Watkins Glen track day event.
I was very apprehensive, as my last outing at WGI was not quite on par with the fast laps set by Lawson Ahsenbach and David Thilenius in their C360 Racing Civic Si. My personality being more the couch potato, I was unsure how this weekend warrior thing would work out.
I'd been to Watkins Glen earlier for an HPDE with BMW CCA. That event consisted of me issuing point by's to faster cars, knocking over multiple cones in the AutoX section, and staying in fourth all the way on track. My major accomplishments included getting the most blue flags (as in get out of the way of the faster cars you freakin moron) and running the most economical overall – I only used half a tank every day. Considering I drove a Honda Civic Si sedan, with emphasis on the word "CIVIC", I was living up to the Honda dream – blue skies for our children. The high-point of that event was when a young E92 BMW M3 owner, with hair and persona resembling that which we also call a quill, stopped by and enquired as to how I was at a BMW event with a Honda, to which I offered a meek apology and excused myself.
Time came and I followed Mark, leading the way in his pristine Silverstone S2000, in my "Family Car". The day began early and catastrophically wet as we went through registration and the mandatory drivers meeting. This being close to the middle finger of the Finger Lakes, it was cold and wet in late April. My instructor Doug, showed up dressed like a Scuderia spokesperson out of Maranello attired as he was in a Ferrari hat, rain jacket and shoes too I think. With intros out of the way, I made my way to the class room session. The instructor was Bill Prout (I was attending SCDA, his son Ian's event), and he was very patient as he talked us through the do's and dont's of driving fast in wet weather.
G/O Media may get a commission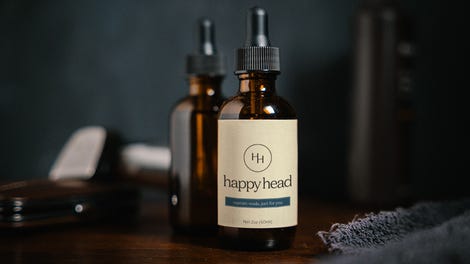 It was time for Group D to stage, and during the first session, my instructor Doug drove a few laps as he pointed out the line and the importance of looking ahead. After we exchanged places, I strapped in for what I thought would be the last time ever I considered such an adventure. I could not be more wrong.
The Si coupled with Doug's expert instruction turned out to be a force to reckon with on day one. We passed several of the hot hatches and were able to stay on the tails of the faster cars. Two sessions later, Doug and I got chatting. Turns out he cut his teeth driving a CRX-Si (that he still owns) on track and then graduating to an AP1 S2000. He had 20 years of instructor experience and was very used to driving a FWD car fast. He gave me a critique and focused on where I needed to do some things differently (Turn 6, Turn 7 and Turn 9). Over lunch I got introduced to Jeff G (the same person that was also featured on Jalopnik when he ordered his 335i and tracked it from parts bin to dealer parking lot) and I also got to meet Roy Hopkins and Adrienne Hughes the driver-navigator team that drove Woodstock – the BMW 2002 to multiple Targa Newfoundland victories. I was humbled by the company and also received a lot of encouraging advice.
After lunch, Doug took me out for all of 4 laps in my car, calmly talking to me as if we were on a sightseeing tour of the area's vineyards, while he set up and passed a Chevy Camaro and a Corvette ZR1 as though they were sitting ducks. The lesson I learned over the course of those few laps – rain is an equalizer when a 197 HP car with Hankook RS-2's can outbrake and pass fabled torque monsters. All the stuff commentators and Jackie Stewart say about the rain are very true.
Over the remaining sessions I was able to perform with fewer mistakes and it seemed easy-peasy to pass the competition. Needless to say my buddy Mark, in his S2000 was not very happy. At the end of day one, I envisioned myself in the company of rainmeisters like Senna and Jenson Button at the Hungaroring in 2006.
Day Two was colder and just before we hit the track, it started flurrying – quite the norm at Watkins Glen is what I was told. The first half day went by with me continuing my dominance from the earlier day as the track was still wet. As the day progressed, a dry line started appearing and the dominance of the faster cars shone through. It was like the sun was setting and the vampires were getting ready to do some meal fixing.
Mark finally passed me during the second to last session - the dry line coupled with his increased confidence and the more responsive F22C engine, made me a sitting duck as he blazed past me and stayed ahead. I was determined to have the last laugh and got out on track early in the last session and put some traffic between us. Several laps later, I caught sight of him coming strong on to me, and knew I did not have the sheer pace to stay ahead. I focused on not making any mistakes through Turn 9, my Achilles heel and as I was heading to the Apex for turn 10, saw Mark make a mistake and slow down. This was my chance and I floored it nailing the apex for Turn 10 & 11 and onto the front straight, brake, downshift, turn in, slight lift off for turn two and then floored the gas pedal up through the esses. Mark caught up just as I was about to brake for the bus-stop and then the checkered flags went off. Hooray! I'd done it. I was grinning like an idiot within my helmet as I did my best Alonso wave to the corner workers and headed into the pits for the last time. I'd acquired the confidence to embark upon being a weekend warrior knowing that lessons learned in the rain had served me well in the dry.
Move over, Wes Siler – the next time Maximum Bob issues a challenge, my Honda Civic Si and I will take him on, provided it rains. Just kidding, now back to being a sofa-based tuber and browsing Jalopnik.
This piece was written and submitted by a Jalopnik reader and may not express views held by Jalopnik or its staff. But maybe they will become our views. It all depends on whether or not this person wins by whit of your eyeballs in our reality show, "Who Wants to be America's Next Top Car Blogger?"