Australian racing superman Daniel Ricciardo made guzzling victory champagne out of your shoe famous, but Billy Monger—the teen racer who lost both his legs in a devastating British Formula 4 race in 2017—just one-upped him and everybody else who's ever done a "shoey" in a big way.

Monger sipped (or rather chugged) champagne from his prosthetic leg from atop the third place podium at Spa Francorchamps over the weekend, according to the Sunday Times. He calls it a "leggy," and it sets a new standard for excellence.

The 19-year-old racer joined winner Linus Lundqvist and second-place Tom Gamble on the podium but was actually a little disappointed in his performance after a strong start. Still, the podium placement was a big event, and not just for Monger.

"I thought, I haven't been on the podium for so long that I needed to remind the boys that this is what it's all about, and I hope the boys in blue [at team Carlin] enjoyed it. And they might have to drink out of my leg later on too!" Monger told the Times.
G/O Media may get a commission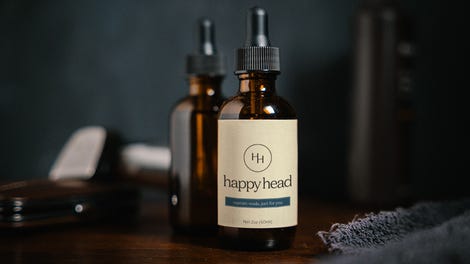 In the spring of 2017, Monger smashed into a stalled vehicle England's Donington Park at full speed during a F4 race. He spent days fighting for his life, eventually losing both legs.
A lot of people would have hung up their race helmet after such a brush with death, but Monger isn't most racers. Just nine months later, he was back behind the wheel of a specially modified race car. "There was a slight moment when I thought I wouldn't drive again," Monger told the BBC. "The dream stays the same. That I want to be an F1 driver."
Now, just 16 months after losing his legs, the 19-year-old is taking podiums a step above the series he crashed in. At his first race since the accident, Monger cinched a respectable fifth place, and continued to tear up the track.
Of course, Riccardo also gave Monger props.