There's a strangely compelling Craigslist ad that's up right now, selling a 2008 SsangYong pickup truck with only 3 miles on the odometer. How did this thing get into the US? What's going on here? Why is it only $5495? Here's a hint: it has no drivetrain.
The truck is actually kind of cool-looking, I think, which is something I'm not used to saying about a SsangYong. It's a crewcab, and looks decently equipped. Well, except for the absence of any machinery to make it, you know, motile.
Here's what the story is behind the trucks, from the ad:
In 2008 a company called Phoenix Motorcars, based in California, bought over two hundred Ssangyong Actyon Sport short bed crew cab pickups from Korea. Their plan was to outfit them with electric motors and sell them in America for around $50,000 - $65,000 each.

...
However, by the time they were ready to sell them, the technology in their electric conversion was already surpassed by other manufacturers such as Chevrolet and Nissan. So they were stuck with hundreds of these unfinished trucks, with no engines or transmissions.

After closing their doors, Phoenix Motorcars were ordered by the courts to sell the remainder of their unfinished vehicles (with no engines or transmissions) to the general public to pay off their creditors - and they sold pretty fast.
So, what you've got here are relatively modern trucks, new all the way down to the plastic on the seats, but with no drivetrain at all. So my question for you is this: if, thanks to some fancy talking and that new cologne you've been saving, you got one of these for, say, a very reasonable $1500, what engine would you put in it?
G/O Media may get a commission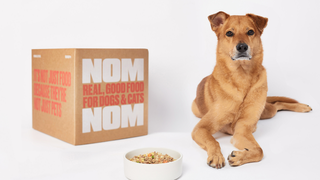 I know the LS crate motor idea will come up from many of you, and there's nothing wrong with that. For me, a lot of possibilities went through my head. Maybe a Type I VW engine, installed backwards under the hood, making something like a modern Tempo Matador?
Oh, or maybe I could put my money where my mouth is and try the super-tiny engine in the full size car idea – a Briggs and Stratton 20 HP little one-banger is only about $500, after all. I bet that would be just enough power to make this thing usable, and maddeningly slow.
Or if I'm feeling really bonkers, I could splurge and get one of these VW-based steam engines made. I bet there'd be room for a boiler and the engine under that hood. I'd want to cut a hole in there for a nice tall steam funnel, too.
Really, though, the possibilities here are dizzying. Dizzying.
---
Contact the author at jason@jalopnik.com.