An intense snowstorm hammered the United Kingdom on Wednesday, leaving hundreds of helpless drivers in Scotland stranded on a roadway overnight.
Emergency crews were still out Thursday morning, according to the BBC, trying to free the 300 remaining cars on M80 in Scotland. About 1,000 vehicles were stuck on the motorway overnight, the news outlet reports.
For some motorists, the past 24 hours have been utterly dreadful, per the BBC:
Some motorists said they had spent up to 18 hours on the road, but snow ploughs are now beginning clear the carriageway.

Their job has been made more difficult by the number of abandoned cars.
A red warning of potential risk to life expired at 10:00, but people are still being urged not to travel, and roads across the country remain treacherous.

All but a handful of ScotRail services are still cancelled, with the rail operator hoping to start a "limited" service later in the day - although that has not yet happened.
G/O Media may get a commission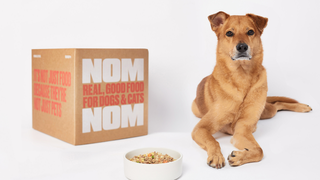 Photos and videos from around the area make it seem totally unpleasant.
At least some drivers made the best of the situation:
Parts of England are expected to experience blizzard-like conditions throughout today, reports The Guardian. Stay safe out there.