When he takes the oath of office on January 20, President Donald Trump won't just do so with the abject horror of half the country—he'll do it with a fancy new limousine, too. The replacement for President Obama's General Motors-built armored car known as "The Beast" has been in development for nearly two years and it's expected to debut at Trump's inauguration.
We don't know exactly what the new presidential limousine will look like, except that it is again a Cadillac-branded vehicle on a heavy truck frame that this time is expected to wear the new front grille you see on the XT5 and CT6. (There's historical precedent for Trump getting Cadillac to build crazy cars for him, you know.) The outgoing car debuted in 2009 for Obama's inauguration.
Despite the face change, we shouldn't expect any truly radical alterations. Autoweek reports this limousine version will largely be a repeat of the 2009 limousine on the inside, with a 2+3+2 layout, heavy armor and various emergency security features. It may also get an adaptive suspension this time.
As Fox News notes, the current car's specs are shrouded in secrecy, but it's more truck than car, weighing in between 15,000 and 20,000 pounds and able to take a rocket-propelled grenade hit or IED blast. The cars cost about $1.5 million each. GM was reportedly paid at least $15.8 million to develop the new cars, which have been seen in testing this year.
G/O Media may get a commission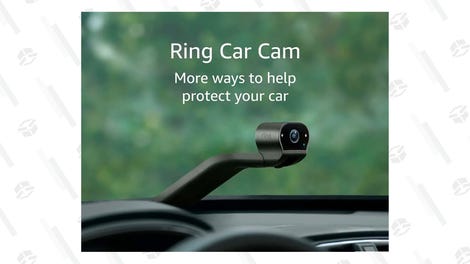 Something something yuuuuuge, bigly, the greatest thing you've ever seen, etc.
Hat tip to Chad