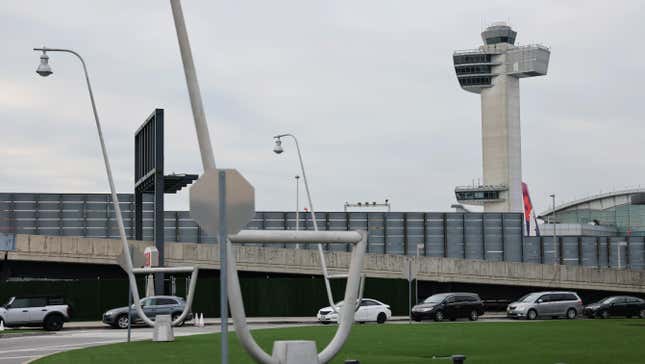 Terminal 1 at John F. Kennedy International Airport in New York is still closed after a power outage on Thursday. JFK's five terminals see more international passengers than any other airport in North America. Now, one of those terminals is closed until further notice.
According to the Port Authority of New York and New Jersey, the airport's operator, Terminal 1's power outage was caused when an isolated electrical panel caught fire the night prior. The fire was extinguished immediately, but it began to impact terminal operations. By 3:00 p.m. Thursday, the airport warned travelers to check their flight's status before arriving at JFK.
WNBC reported that the terminal was expected to reopen earlier today. However, the airport released a statement on Twitter stating that Terminal 1 would be closed all day. The release read, "JFK Terminal 1 will remain closed on 2/17 due to electrical issues as the Port Authority continues working with the terminal's operator to restore flight operations as quickly as possible. Travelers should check with their carriers for flight status before coming to the airport."
The Port Authority is attempting to restore power in Terminal 1 by working around the circuits impacted by the fire. Though, the airport's operator is willing to resort to using generations to make the terminal operational again. In the meantime, airlines are shifting flights to other terminals to maintain their schedules. However, some flights in the air at the time of the closure had to be diverted to other airports.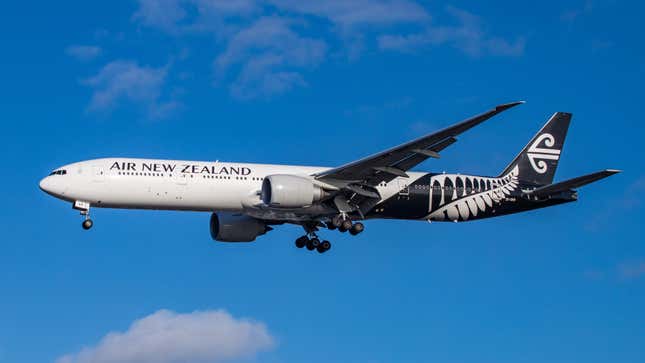 An Air New Zealand flight headed to New York from Auckland, New Zealand had to be diverted back to its origin after almost crossing the Pacific Ocean. An Air New Zealand spokesperson told the New Zealand Herald:
"Diverting to another US port would have meant the aircraft would remain on the ground for several days, impacting a number of other scheduled services and customers. The flight is now returning to Auckland where customers will be rebooked on the next available service. Our teams are working through that process and will be on hand to help customers with their travel arrangements when they arrive in Auckland."
John F. Kennedy International Airport will get back up and running at some point. Though, it seems like today the iconic lyrics of the theme from "New York, New York", "If I can make it there, I'm gonna make it anywhere," isn't true.