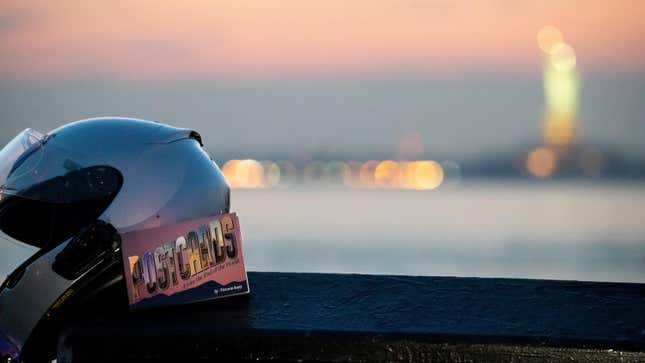 When was the last time you sent a postcard? The last time you physically entered a store, bought a self-contained piece of mail, filled it out, slapped a stamp on it, and sent it off — it's probably been awhile, right? Now, when was the last time you went somewhere worth commemorating with a postcard? If it's been just as long, you may need a copy of Postcards From the End of the World.
Listen To The Lexus RC F Sing Through The California Mountains
Postcards is the first printed book from Jalopnik friend and contributor Victoria Scott, and it's a beautiful look at a post-apocalyptic world. It's also a deeply touching story of love and heartbreak, human connection and loss, and what it feels like to live in a world that's left humanity behind — all told through postcards.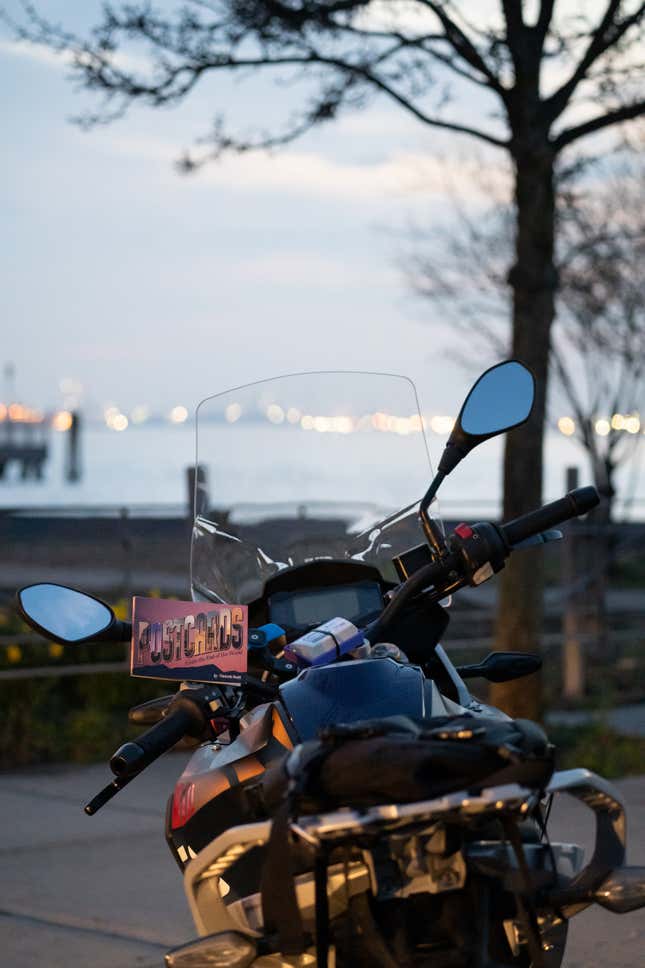 Each page is presented as a postcard whose front side features the stunning photography we've all come to expect from Victoria, documenting the locations that their imagined sender — Kate — passes through on her quest to find much-needed medicine after the end of the world. They're backed with handwritten notes from Kate to her partner Lily back at home, narrating the victories and pitfalls she experiences as she reenters the world.
Postcards is gorgeously shot, but it's also gorgeously written — Kate's love for Lily is evident on each page. But so too is her deep sense of loneliness and isolation after venturing out into a barren, lifeless world.
Luckily for us, however, this world isn't dead yet. We can still visit the beautiful locations from the book, gaze out onto those same vistas, have the same emotional highs as Kate — without the lows. We can still go on adventures, still see the world, and Postcards From the End of the World might be just the incentive you need to plan your next trip. Last I checked, there are still a few copies left. You won't regret buying one.